Southport Weekender presents Volume 10
The world-famous Southport Weekender Festival gets set to release the highly anticipated next instalment of their compilation series! This time mixed by Miguel Migs and Atjazz.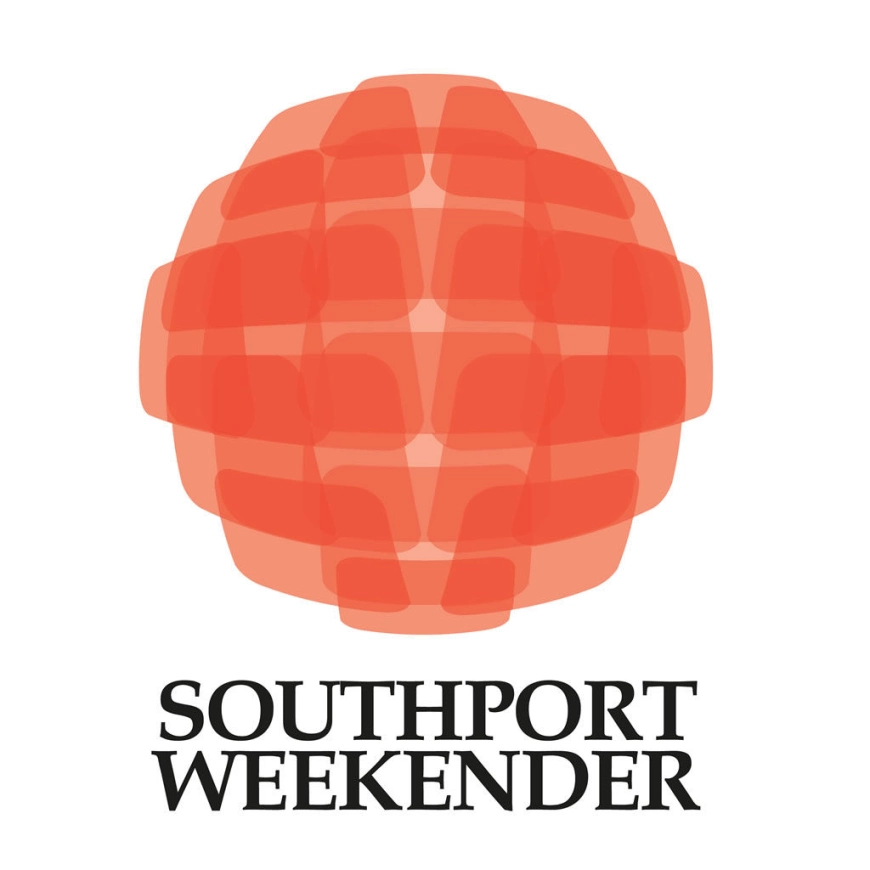 Photo by Southport Weekender
The world-famous Southport Weekender Festival gets set to release the highly anticipated next installment of their compilation series! "Southport Weekender Volume 10" sees one of the USA's best-loved DJ /Producers, Miguel Migs, welcome to the series alongside one of the UK's brightest stars of the dance community, Atjazz. Over 2 CDs, the album features 38 glorious grooves spanning Deep House, Afrocentric delights, Soul, Jazz, Nu Disco, and Boogie.
Miguel's selection features 3 exclusive single remixes of Kyodai feat Gabriela Smith, Tortured Soul, and Zoo feat Amy Lyon amidst many stellar dancefloor magic from Husky, Thievery Corporation, Hot Toddy, and Miguel himself. Atjazz showcases his unique blend of deep and soulful mixology with some of his own remixes of tracks from The Muthafunkas, Kerri Chandler, and Incognito. He also features some Atjazz Recordings talent, including Elise and Leon Ware, and finishes off with an exclusive beautiful piece dedicated to his parents titled "13.10.11 13.11.11".
As usual, Southport Weekender takes excellent care in selecting only the premier DJs capable of delivering that magical "Southport spirit," those who genuinely feel the emotion in their music, providing the dance floor with a unified heartbeat.
When I was asked to mix Southport's compilation, I was happy to be involved, having played the festival a few times and mixed one of their past CD comps. I appreciate the passion and open-mindedness to the musical diversity and concept... It seems the festival is always booking quality talent for a serious music-loving crowd year after year. I wanted to showcase various styles that I enjoy within the house music realm, which always include Deep, Soulful, Dubby, Underground, Funky, and Nu-Disco sounds, all seamlessly blended together while trying to keep it fresh and interesting
Miguel Migs
Miguel Migs' latest album, "Outside the Skyline," saw him move beyond the house scene in which he first made his name. His deep-seated love of reggae and dub shines through, as does his passion for classic rock, blues, funk, and soul. Collaborators include Evelyn "Champagne" King, reggae legends Capleton, Half-Pint and Freddie MacGregor, Meshell Ndegeocello, Georg Levin, and Bebel Gilberto alongside regular vocal co-conspirators Lisa Shaw and Aya. When he's not working in the studio with some of the biggest names from across the musical spectrum, he still runs the much-loved deep house music imprint Salted Music. Founded in 2004, Salted is Migs' outlet for "the stuff I like to play as a DJ."
Salted was also home to Migs' last album, 2007s "Those Things," which saw him collaborating with the big-hitting likes of hip-hop legend Sadat X and Black Uhuru's Junior Reid, among others. It followed in the footsteps of their 2002 debut album "Colorful You" on Astralwerks, catching the broader music community's attention, leading him to remix big-name artists as diverse as Macy Gray, Lionel Richie, and Britney Spears. Miguel began DJing in the mid-'90s when he started producing electronic dance music. At the turn of the new millennium, he had a string of releases on many leading deep-house record labels. He had become a stalwart of the hugely influential Naked Music stable with his singles, remixes, and compilations as Petalpusher.
I feel so honored to have been asked to mix the new Southport Weekender CD alongside Miguel Migs. The CD series is so prestigious that I put a lot of pressure upon myself to get this right, not only for myself but for the listeners and Southport Weekender family. I'm proud of the result, and I hope everyone enjoys the final product.
Atjazz
Martin "Atjazz" Iveson is in demand worldwide: Whether it be a renowned producer, sought-after remixer, or floor-filling DJ, he gives his heart to hold the soul. From his misspent youth skateboarding the frontier towns of North Eastern England, Martin Iveson arrived on the UK's Midland scene in the early nineties, working at a computer games development studio, Core Design Ltd., home of Lara Croft and the Tomb Raider games. Martin left the company 13 years later to channel his musical aspirations further. The success of his early works, including his first EP, "Story," in 1996, led to the well-received album "That Something," later licensed in Japan's Sony/Kioon (1998).
With two further albums, "Labfunk" & "Labresults" following, Atjazz had established himself as a distinct and inspirational voice in the underground music scene. Atjazz has also been a prolific remixer for Nitin Sawhney, Bob Sinclar, Jazzanova, Zed Bias, and Omar Shea and was even requested to rework Henri Mancini's "The Pink Panther Returns." Top-class vocalists, including Clara Hill, Replife, and Deborah Jordan, have asked for his trademark sound. 2009 saw Martin close his label Mantis Recordings. From these ashes came the Imprint, appropriately named "Atjazz Record Company," which has flown to great heights, sporting many fantastic and sought-after releases, including his 3rd long player, "Full Circle." This label concentrates heavily on Martin's productions and collaborations.
Southport Weekender Volume 10 - Mixed by Miguel Migs & Atjazz
Release date 1st July 2013
Label Miroma Music
Tracklist
CD1 - MIGUEL MIGS
1. Kyodai feat Gabriela Smith - Can You Hear The Beat (Dub Mix) / Groove Motion - Free
2. Tortured Soul - Can't Keep Rhythm From A Dancer (Migs Deep Deluxe Dub)
3. Zoo Look feat Amy Lyon - Over Me (Detroit Swindle Rework)
4. Monomon - Get Together
5. Manual Sahagun - Be Free (Migs Edit)
6. Husky - So Crazy
7. Miguel Migs feat Lisa Shaw - Hearbeat (Migs Deluxe Salty Dub)
8. Cherie Lee - Love Me Or Leave Me (Brodanse Remix)
9. Dexter Kane Sybian - You Know The One
10. Jem K & Ron Kushty - Everytime (Original)
11. Waze & Odyssey - I Want You You You (I Want You You)
12. Miguel Migs + Shades of Gray - Create A Mood
13. DJ Le Roi - I Loved You First (Original Mix)
14. Seb Skalski - Set Me Free (Sebs Dub Edit)
15. Thievery Corporation - El Pueblo Unido (Miguel Migs Salty Dub)
16. Andre Crom feat. Dennis Degenhardt - Tell Me
17. Soul Minority - Get Down (Slove EP)
18. Hot Toddy - Mutha Sucka (Ron Basejam Remix)
19. Compuphonic - Sunset (DJ T Remix)
CD 2 - ATJAZZ
1. Leon Ware - The Light
2. Logg - Dancing Into The Stars (Original Album Version)
3. Leon Ware - On The Beach (Atjazz Love Soul Remix)
4. 4Hero - Naima
5. Elise - Poseidon (Yoruba Soul Mix)
6. Dozie - Sensuality (Aybee's Midnite Creep)
7. Honesty - Flight Of The Dragon
8. DJ Graham B - Samba Madness
9. Exist - Lookin' At Blue (Atjazz Astro Dub)
10. The Layabouts feat Shea Soul - Perfectly (The Layabouts Vocal Mix - SW Edit)
11. Anane - Bem Ma Mi (Louie Vega Remix) Dub
12. Incognito - Freedom To Love (Atjazz Astro Remix - SW Edit)
13. Moonchild - Be Free
14. Kerri Chandler - Rain (Atjazz Remix)
15. Rythm & Sound – Range
16. C9ine feat. Kholi - Chasing (Alain Ho's Mental Beauty)
17. The Muthafunkaz - Oh I (Miss You) (Atjazz Love Soul Remix)
18. Martin Iveson - 13.10.11 13.11.11