Submit To Me by Lady Tazz
Mind Medizin label head and techno temptress Lady Tazz serves up her first much-anticipated EP of the year, with a huge remix from Tensal.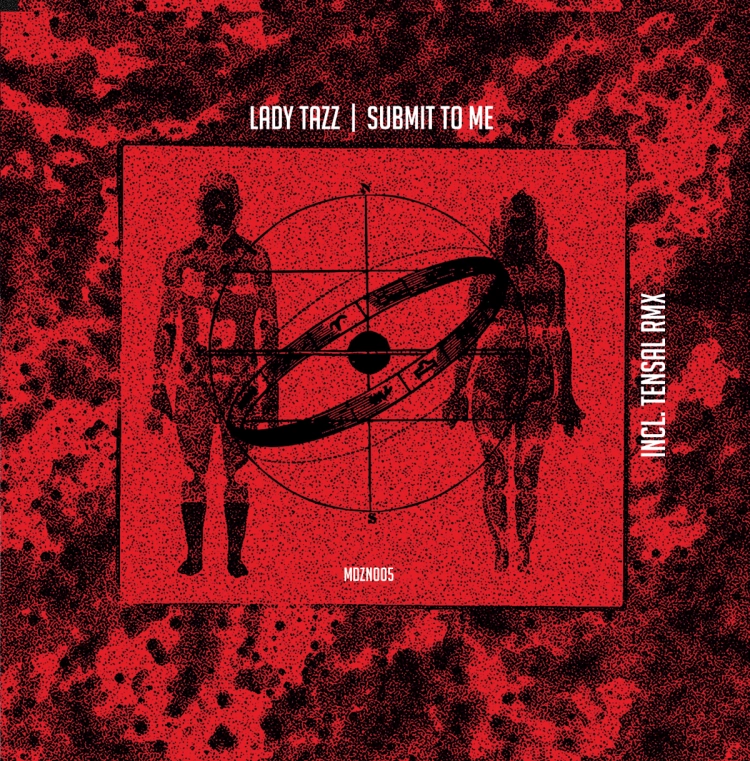 Art by Mind Medizin
Lady Tazz is a Canadian-Bangladeshi rebel who makes subversive techno. As a DJ, producer, label owner, and event promoter, she is on a mission to free people from societal restraint, to encourage them to explore their kinky sides and to explore the unknown. She has recently launched this label with a collaborative release with Gotshell and has made appearances at Flesh Queer Festival in London and the My Pleasure events in Spain. Her dark and driving drums and mind-melting synths are truly unique as this first fresh offering of the year proves.
"Submit To Me" is deeply hypnotic and tightly coiled. The kinetic drums urge you forwards into a darkened warren of sound. Frosty synths and lasers search across the groove and darkly seductive vocals encourage dancers to close their eyes and give themselves over. It's an alluring cut that manages to make a big physical as well as emotional impact.
The remix comes from Tensal, a leading Spanish techno artist with an accomplished discography spanning 20 years. His take on the original is brilliantly heavy, with panel-beaten synth loops, unrelenting drums, and whooshes of caustic white noise. It's designed to devastate warehouses and does so with style. The Submit To Me EP is another all-powerful and liberating techno showcase from the innovative Lady Tazz.
Lady Tazz - Submit To Me
Release Date June/July 2022
Label Mind Medizin
Tracklist
01. Submit To Me
02. Submit To Me (Tensal Remix)