Summer Jams by Repopulate Stars
Returning to Lee Foss' label, Repopulate Stars - Summer Jams features thirteen galaxy-pool thumpers from artists like Mat.Joe, Jacky, Eddy M, Piem, and more.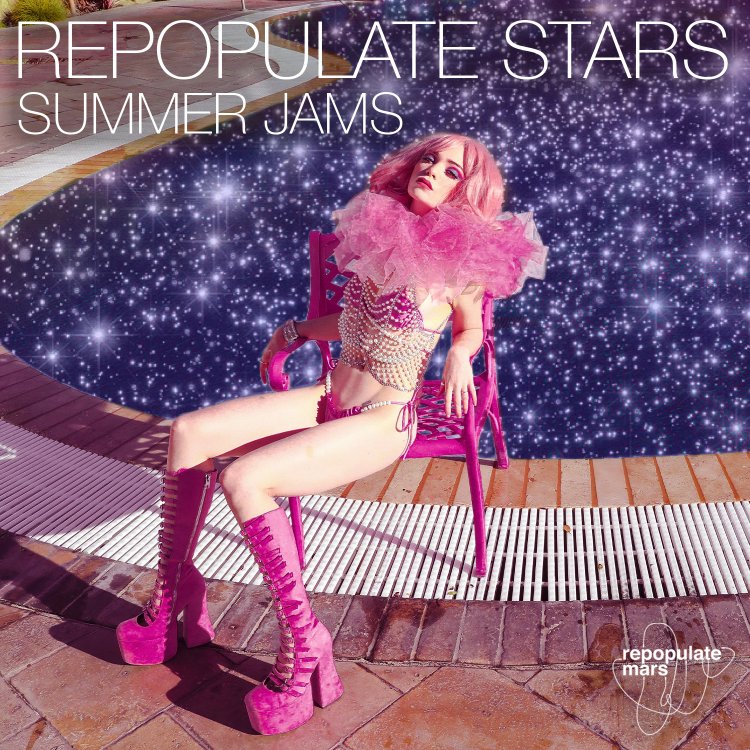 Photo by Repopulate Mars
Continuing to set the bar high for modern house music, Repopulate Mars returns for the next installment of its Repopulate Stars series bringing a slew of tracks designed for the summer. Following on from previous releases, which have featured Brett Gould, Ben Sterling, Andre Salmon, and Martin Ikin, this next collection continues the legacy with yet another eclectic array of talent.
Kicking off with "Dropping", a punchy house number from elrow resident Eddy M, the imprint's next chapter brings the heat from start to finish. Returning Repopulate Mars artists show up with high-quality dancefloor focused weapons, whether that's Mat.Joe with a squelchy vocal cut titled "Sayhoo" or Jay De Lys, who delivers a monstrous low-end heavy roller named "Bad Soul". On the other hand, brand new additions to the label such as Relief's Piem come armed with bubbling bass and a heady voice in "So Tight".
The release also features fresh collaborations between the likes of Jacky & Skapes, who've produced the energetic and rumbling hands-in-the-air "All My Life", whilst Elio Riso & Muter team up again following appearances on labels like Stereo Productions and Natura Viva to bring a percussive Hip Hop inspired track called "Take It Over". Tying it all together, Clyde P and Daddy Dino's "Disturb" delivers an infectious bassline, snappy drums, and addictive vox loops.
Various Artists - Repopulate Stars - Summer Jams
Release Date September 2019
Label Repopulate Mars
Tracklist
1. Eddy M - Dropping
2. Jacky & Skapes - All My Life
3. Chris Larsen - Ghetto Style
4. Sosa - Indigo
5. John Summit - Viva Voce
6. Mat.Joe - Sayhoo
7. Franklyn Watts feat. Dread MC - Dance On Me
8. Piem - So Tight
9. LumaK - Paparazzi
10. Ekoboy - House Arrest
11. Elio Riso & Muter - Take It Over
12. Jay De Lys - Bad Soul
13. Clyde P & Daddy Dino - Disturb