Aristotelian Tradition EP by Audio Units
Bangalore-based brotherly duo Ashwin and Ashrith Baburao combine as Audio Units on a potent new EP for Lady Tazz's Mind Medizin, featuring remixes from Ben Sims and Temudo.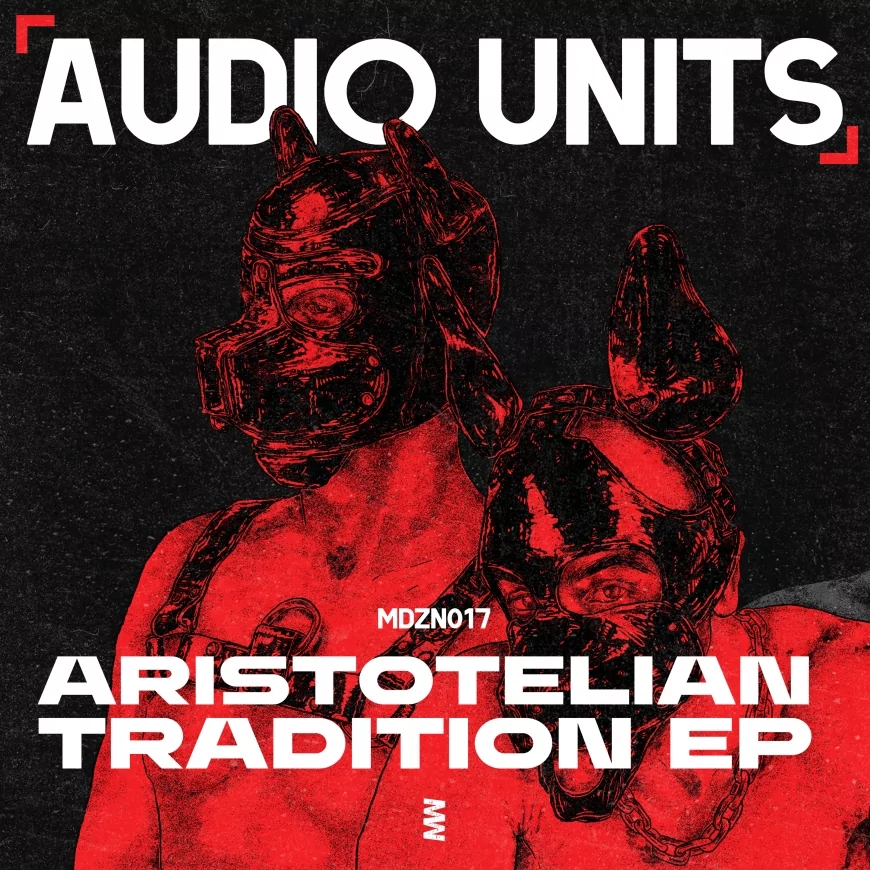 Art by Mind Medizin
Audio Units are on a mission to understand the abstract concepts of science, mathematics, and the subconscious in their music. They are meticulous in their technical approach to making music but never at the expense of a sense of fantasy. They are pioneers in their native Bangalore, India, and each of their tracks is a perfect blend of intricacy and experimentation. They have turned the heads of tastemakers on labels like Dynamic Reflection, ANAØH, Suara, and Molecular, as well as their imprint Observant. Now they join Lady Tazz's Mind Medizin imprint with the superb "Aristotelian Tradition EP." 
We had always loved what Mind Medizin has been doing in terms of pushing new artists. We're thrilled to have our debut vinyl on their imprint with these remixes. These tracks are very special to us and wanted to showcase a funkier side of our sound that has been influenced by 90's techno.
Audio Units
They open this high-octane EP with the raw and unrelenting drum funk of "Aristotelian Tradition," which is run through with warped synths and carefully layered up with gritty percussion and FX. Vocal snippets and smeared pads further flesh out the groove, making for an uplifting sound. Hardgroove label head Ben Sims is a UK techno heavyweight at the forefront of the scene. His remix shows that as it ups the percussive energy and allows the synths and vocals more prominence with hypnotic effects.
The second original, "I'm Just All You Need," is a twisted and intense mix of fragmented vocals and pulsing synths over vast rock-solid kick drums. It's an urgent track that cannot fail to sweep the floor off its feet and keep it locked for the ride. Next is a remix from new school tastemaker Temudo, who has already put out outstanding records on labels like Klockworks, Soma, and Modularz. His version of "I'm Just All You Need" strips it back to icy hi-hat loops and buffed metal synth lines that weave in and out of the minimal yet tribal techno drums. Last is the digital bonus "Realm Dust," a turbocharged techno funk affair with paranoid and unrelenting synth leads adding to the inescapable tension.
Audio Units - Aristotelian Tradition EP
Release Date 8th December 2023
Label Mind Medizin
Tracklist
A1. Aristotelian Tradition
A2. Aristotelian Tradition (Ben Sims Remix)
B1. I'm Just All You Need
B2. I'm Just All You Need (Temudo Mix)
Digital Extra: Realm Dust