Magic Feet Recordings presents Cruddas Park EP
This is another fine offering from Magic Feet Recordings that offers disco lovers of all shapes and sizes something to explore, cherish and enjoy.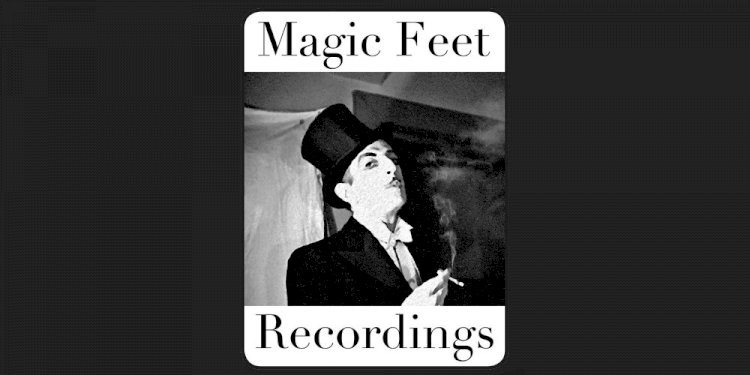 Photo by Magic Feet Recordings
After impressing with his debut album, 'Buy The Ticket, Take the Ride', on Tsuba last year, Magic Feet label boss Craig Bratley is back with a hot new EP on his own label that features tracks by Unisexl Audio Club, Beato Cozzi and the man himself.
Since 2014's LP release, Bratley has been remixed to great effect by Ewan Pearson and has continued to take his machine made, darkened disco sounds to clubs and festivals around Europe. His sound is robust and analogue, has come out on labels like Andrew Weatherall's Bird Scarer and Is It Balearic and now for the first time arrives on his own Magic Feet, a label that has showcased sounds by Timothy J Fairplay, Antoni Maiovvi and Tommy Awards amongst others.
Up first here is Unisex Audio Club with 'Event Duality,' an elastic, low swinging, mid tempo track with frazzled synth lines, pixelated melodies and lots of dark energy. Flabby bass adds serious weight to this most arresting affair.
Beato Cozzi offers up 'Killer ', which comes on like a long forgotten Italo B-side, a chugging rework of a solitary 1990 chart hit that sounds all the more resplendent for its rainy alien melodies, extra visible and twinkling chords and invitingly laboured drums.
Then comes Bratley with the first of two cuts. 'Photons' is seven minutes of loose and lush house music with arcing pads, feel good chords and emotionally swollen melodies. It's the sort of breezy, al fresco tune that would sound great at a boat party and shows a more tender, vulnerable side to Bratley's work.
His second, 'Analogue Voodoo', is a slow and sparse affair where futuristic synth lines, apocalyptic drums and darkened spoken word snippets all conjure an unsettling, industrial mood. It's a fresh sounding cut that is destined to stand out on any dancefloor.
Various Artists - Cruddas Park EP
Release Date 12th October 2015
Label Magic Feet Recordings
Tracklist
1. Unisex Audio Club - Event Duality
2. Beato Cozzi - Killer
3. Craig Bratley - Photons
4. Craig Bratley - Analogue Voodoo