Sziget Festival 2023
The Sziget Festival 2023 in Budapest, Hungary is one of those festivals that are on many people's bucket lists due to its location as well as the cultural experience and great atmosphere.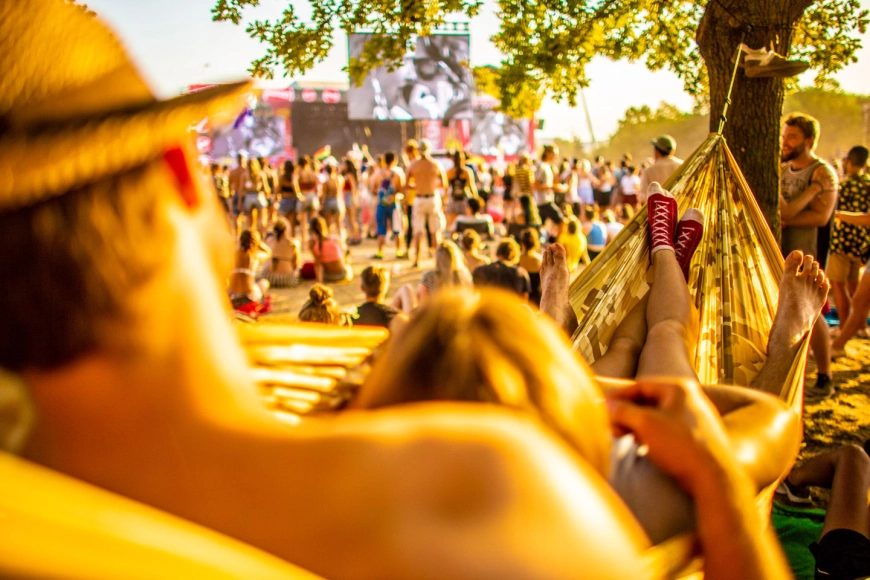 Photo by Sandor Csudai/Sziget Festival
The first Sziget Festival was organized back in 1993 as a small gathering and has since evolved into one of Europe's largest music festivals. Each year they strive to bring Szitizens some of the biggest names out there, and host over 1,000 shows across 60 stages, for 6 days straight.
There are over 100 nationalities represented at Sziget, with people coming from as far away as Brazil or New Zealand. This peaceful gathering of different cultures for the common cause of music, celebration, and entertainment is what the Island of Freedom is all about.
While music is an important part of Sziget, art is also a core element. There are multiple venues including a circus, theater, museum quarter, and much more. Artists and performers come from all over the world to display their talents. There are also opportunities for Szitizens and artists to work together in order to create memorable and meaningful artwork.
Roads give you chances to seek and explore. Want an adventure? Just open your door. Award-winning author Pat Zietlow Miller's lilting rhymes celebrate the possibilities that lie beyond the next bend in the road - the same road that will always lead you home again. 
While once you enter Sziget you may never want to leave, we recommend checking out Budapest as well! There are a ton of things to do from sightseeing and checking out some of the most amazing bathhouses, to eating out at great restaurants, bar hopping between ruined pubs, and dancing through the night at bars and clubs... possibilities are endless.
When 10-15 August 2023
Where Budapest, Hungary
Lineup
Billie Eilish / David Guetta / Florence + the Machine / Imagine Dragons / Sam Fender / Niall Horan / YUNGBLUD / Foals / Diplo / Jamie xx / M83 / Moderat / Sven Väth / Mimi Webb / Nothing But Thieves / Two Feet / Viagra Boys / Amyl And The Sniffers / Dixon / The Comet Is Coming / 070 Shake / Uncle Waffles / TV Girl / Frank Carter & The Rattlesnakes / Baby Queen / Easy Life / Youngr / Los Bitchos / Destroy Boys / Kelly Lee Owens (DJ set) / Mall Grab / Partiboi69 / Parra For Cuva / Jungle By Night / yunè pinku (DJ set) / Hannah Grae + many more