Nuits Sonores 2023
20th edition of Nuits Sonores - A festival dedicated to electronic, independent, visual, and digital cultures where music, design, graphic arts, and architecture are intimately connected.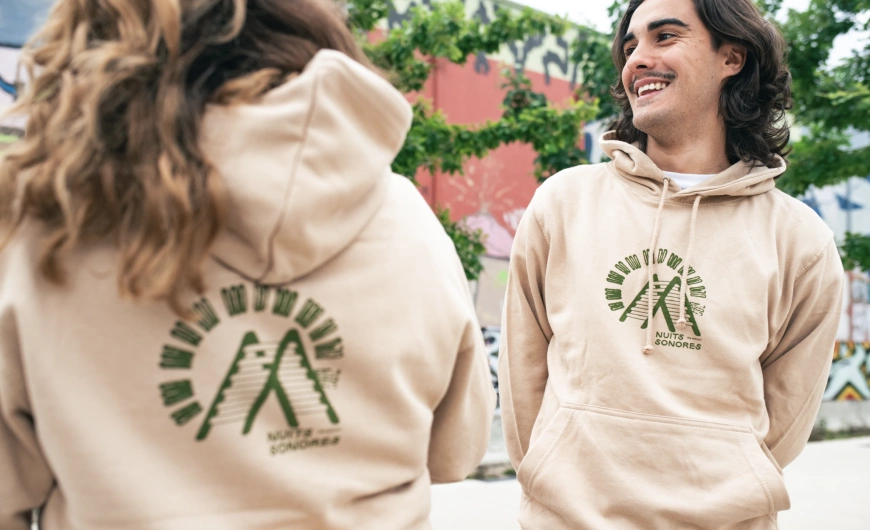 Photo by Nuits Sonores
Each year, the festival transforms about 40 locations across the city of Lyon, France. Since the festival's beginnings, over 250 locations in Lyon have been used and redesigned including art galleries, industrial wastelands, rooftops, and even swimming pools. This year, however, it becomes even more special since the festival is celebrating its 20th edition since its humble beginnings back in 2003.
On that Ascension weekend, in 2003, soon to become synonymous with the festival, Nuits sonores laid the foundations for its future identity: public space, architecture, and scenography, passionate investment in urban and industrial heritage, the vitality of the city, a strong participative dimension, a balance between competing aesthetics from the electronic scene and further afield - between the up-and-coming and the already-established, between the local scene and international artists, between levity and seriousness. All driven by the unshakable desire to create, for five days and five nights, a multitude of new ways to experience the city. With organizers, artists, and festival-goers united by one conviction: "The city is ours, join us!"
This has always encouraged the public to explore and discover the festival by foot, bike, or using public transport. Nuits Sonores aims to decode past, present, and future innovative cultures. This unique and curious mindset brings together headliners and rising talent, popular music, and niche music from local, national, and international scenes.
When 17th-21st of May 2023
Where Lyon, France
Lineup
Aho Ssan (live a/v) / Animistic Beliefs (live) / Ceyda Yagiz / Dame Area (live) / Jane Fitz / Katarina Gryvul (live) / Lumbago / Maceo Plex / Maelita / Nastia / Plaid (live a/v) / The Soft Moon (live) / ELOI (live) / King Doudou B2B Izen / Kirara / Lazuli (live) / LSDXOXO (live) / Mac Declos / Skin On Skin / winnterzuko & Realo / Camion Bazar (live) / Hyph11E / Marwa Belhaj Youssef / NZE NZE (live) / Paula Tape / Sassyggirl (live) / Tzusing / Avalon Emerson / Blawan (live) / Channel One Sound System / ECHT! (live) / Jana Woodstock / Madam X B2B Commodo / Vardae / Voices From The Lake / Caterina Barbieri (live a/v) / Clark (live) / Moderat (live) / Richie Hawtin / Jennifer Cardini B2B Gerd Janson / Red Axes (live) / Anetha / Dax J B2B Umwelt / Marcel Dettmann (live) / VRIL / Rødhåd / The Blessed Madonna / Marina Trench / Laurent Garnier / Darkside / Todd Terje / Nicolas Lutz / Ellen Allien / Seth Troxler B2B DJ Tennis / Warum + many more