Testa A Testa by Kisk & Claudio Coccoluto
Apparel Music and The Dub have hooked up to put out one release on two labels on the same day, with both having different covers but featuring the same two hot tracks.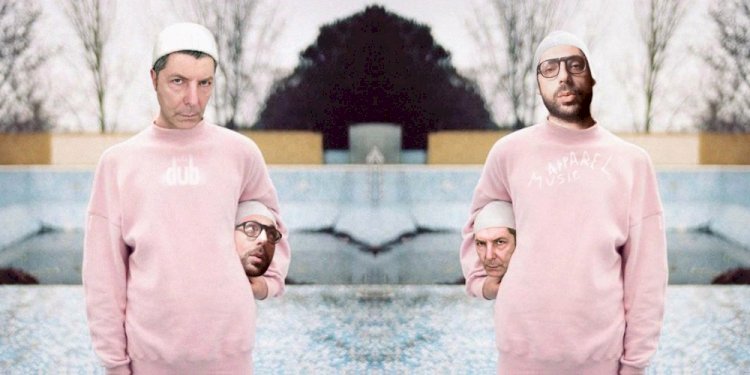 Photo by Apparel Music & The Dub
Apparel Music owner Kisk is behind one cut here and is an accomplished Italian who has multi-cultural roots that really show in his music. He has DJed everywhere from fabric to Tresor and has collaborated with a wide range of artists on his label. His 'Blissanova' track is as the name suggests - perfectly summery and breezy with rich melodies, tooting instruments and loose, louche drums. Full of top trumpet vibes, flowery motifs and humid chords, it's a perfect outdoors house track to get people moving.
Then comes fellow Italian Claudio Coccoluto who boasts a collection of more than 70,000 records, is a widely published music writer, skilled DJ who plays all over the world and has created soundtracks for some of the world's biggest brands. His contribution here is the delightful 'Unbelievable.' It's a real jumble of percussive sounds, vocal ad libs and piano keys all driven by a house kick and noodly saxophone patterns. As lush as you like and stuffed with effusive musical vibes and emotions, it's a sure fire winner.
The cover image for this great release is by Massimo Mariotti, and the EP has been mastered by Stefan Eichinger aka LOPAZZ, and the music is beautifully original.
This is a super tidy two track package that is perfectly mastered and offers some truly standout music from two modern Italian greats.
Kisk & Claudio Coccoluto - Testa A Testa
Release Date 24th August 2015
Label Apparel Music & The Dub
Tracklist
1. Kisk - Blissanova
2. Claudio Coccoluto - Unbelievable