The Gryphon by Dennis Quin
Dennis Quin unveils the new label project DQ Music, opening the imprint with the long-awaited release of The Gryphon.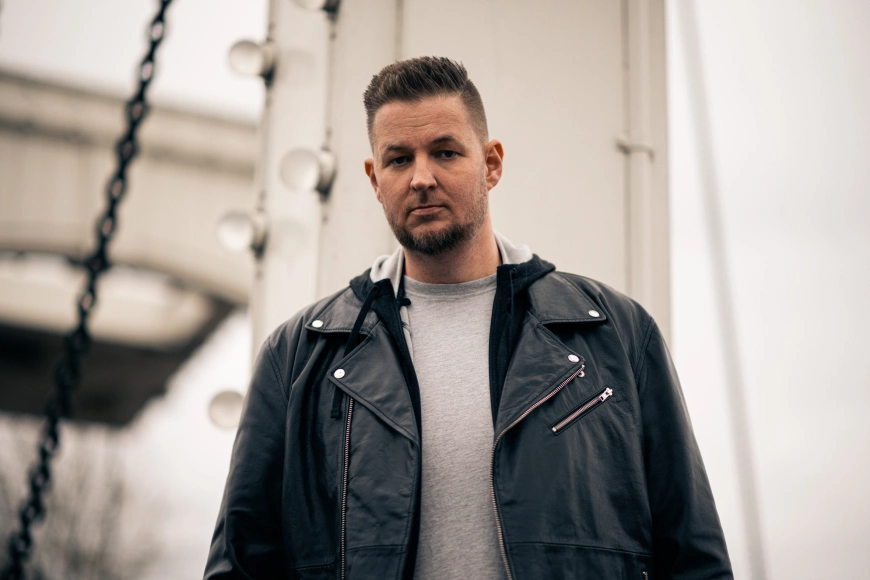 Photo by DQ Music
An exciting member of the current crop of Dutch house talents, yet an artist with an endless list of co-signs from house legends - including Kerri Chandler and Louie Vega - Amsterdam-based DJ/producer Dennis Quin is adding the title of label boss to his resumé as he begins to uncover his major project for 2023, DQ Music. A vinyl-first imprint set to showcase his rich and diverse house sound, building on releases via Defected and Madhouse through to labels such as PIV and Dungeon Meat, the label is launched in style this April with a very special production with deep ties to his home country's electronic scene, "The Gryphon" - with further key projects on the label to be revealed later this year.
With roots dating back to the Gaultier Modern Dance Parties of the early 90s with regular guests including Carl Craig and Laurent Garnier, it was 1991's "De Dance Krant Awards" where Dimitri Kneppers and Eric Nouhan's bootleg "The Gryphon" as Alice D. In Wonderland first surfaced, sending those in attendance into raptures.
Discovered 25 years later by Quin after tracking down footage of the night, continuously playing the two-minute section captured on repeat before being unable to find the track's ID, the Dutchman got in contact with Dmitri to discover that the original DAT tape was lost and that footage was the last remnants of the production. It was then that Quin set about to recreate the production, and after interpreting the track and its rave sound in his own way, he reconnected with the original artists to uncover his take on the record.
The crowd reaction after playing it was insane! I decided to give Dimitri a copy, and he instantly loved it. He said, "Thank you for making this amazing interpretation of the track; it's amazing that I can play it after more than 30 years!". He gave me the contact details of Eric, and he was willing to release it featuring Alice D. In Wonderland.
Dennis Quin
Alongside the heavy-hitting, energy-charged, rave-drenched title cut "The Gryphon", with Quin's tight drum programming on full display, the other three tracks on the package explore a wide-reaching range of sounds and styles. "Right On" is an energetic, vocal-driven house cut combining warm chords and punchy bass stabs, while Quin's reconstruction of "Tournesol" - another production of Nouhan's - is a deep dive into entrancing spheres available as an exclusive only available for vinyl purchasers. To close, the package is wrapped up by the jacking and snaking sonics of the second original and slick B2 cut, "Fame To Blame".
Dennis Quin - The Gryphon
Release Date 6th April 2023
Label DQ Music
Tracklist
A1. Dennis Quin & Alice D. In Wonderland - The Gryphon
A2. Dennis Quin - Right On
B1. Eric Nouhan & Dennis Quin - Tournesol (Reconstruction) [Vinyl Only]
B2. Dennis Quin - Fame To Blame