The last Lamborghini Gallardo has left the factory
In the historic factory buildings of Sant'Agata Bolognese, the last Lamborghini Gallardo has left the production line. The final model is a Gallardo LP 570-4 Spyder Performante in Rosso Mars (red) and it is destined for a private collector.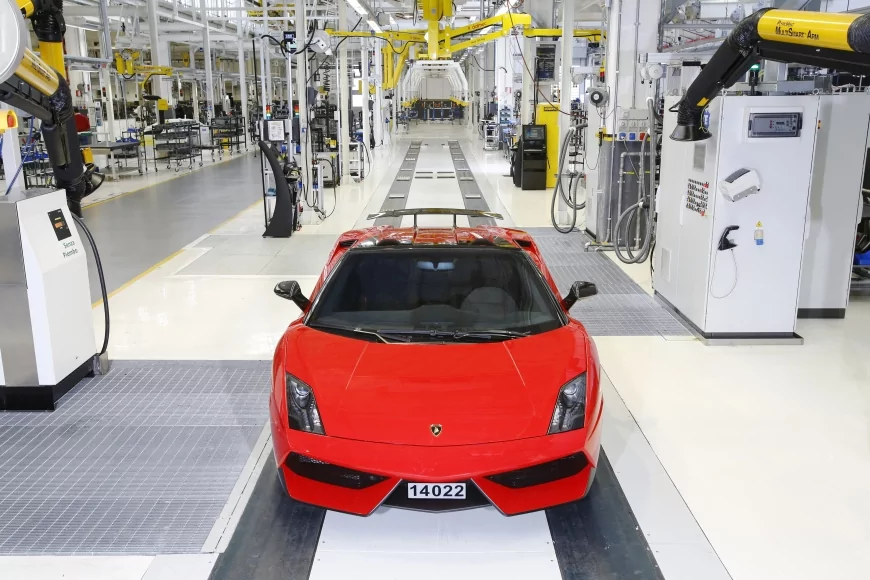 Photo by Automobili Lamborghini
With a total of 14,022 units, the Gallardo is not only by far the most-built Lamborghini, it ranks among the most successful super sports cars - and has long since established itself as an icon of Italian design and the art of automotive engineering.
With its appearance ten years ago in the year of the company's 40th anniversary, the Gallardo marked a fundamental watershed in the history of Automobili Lamborghini. In Lamborghini's first four decades, an average of just 250 Lamborghinis was built per year. In the decade of the Gallardo, production grew to a whole new dimension with volumes of around 2,000 cars per year on average.
The great career of the Lamborghini Gallardo began in 2003 at the Geneva Motor Show. Its unique, extreme design, created by the Centro Stile Lamborghini, phenomenal dynamics, and outstanding quality formed the basis for its enormous and enduring success over a whole decade.
The pinnacle of sporting performance among the total of 32 Gallardo variants was marked by the Super Trofeo Stradale and, finally, the Gallardo Squadra Corse.
The Lamborghini Gallardo was sold in more than 45 countries across the globe. In true Italian style, the Gallardo offered an exceptionally high range of choices for individualization. Via the ''Ad Personam'' program, each and every customer was able to have his Lamborghini V10 super sports car perfectly tailored to suit his own preferences.
In the year of Automobili Lamborghini's 50th anniversary, the Gallardo success story has now come to an end with car number 14,022. Almost half of all 30,000 Lamborghinis built since the company was first founded in 1963, are Gallardos.