The Latin Track EP by Melé
Purveyor of tribal anthems like 2015's Ambience and Sleepless on Edible Records in 2016, Melé has carved himself a unique sonic space in today's clubland.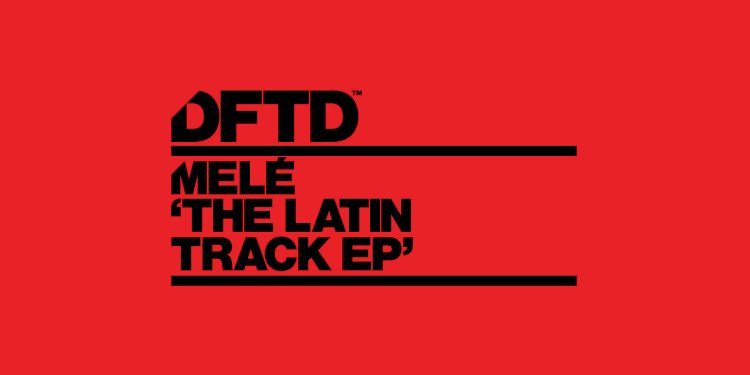 DFTD
By refining Brazilian beats and explosive percussive club sounds while also drawing from transatlantic hip hop and classic house, he's moulded himself a strikingly discerning and innovative style.

Melé's first outing for DFTD demonstrates that signature style with two colourful tracks, 'The Latin Track' and 'Chi Town'. The title track is familiar territory for Melé, exploring Latin percussion with the distinctively raucous choral samples from 'Bantu', performed by studio outfit the Chakachas. The shallow tones of the percussion make way for a penetrating bassline that screams "fiesta".
Alluding to one of house music's omnipotent meccas, 'Chi Town' has its roots firmly in the Chicago basements, working Melé's hip hop influences into a crunching 4/4 bassline with a twisting acidic break. Melé covers some serious ground with this EP, uniting global influences seamlessly, like an artist who truly studies his craft.
Melé - The Latin Track EP
Release Date 24th March 2017
Label DFTD
Tracklist
1. Melé - The Latin Track
2. Melé - Chi Town