The Sound Of The 20th Season by Sven Väth
Sven Väth tops off an unbelievable 20th season of Cocoon parties in Ibiza with his annual Sound of The Season mix.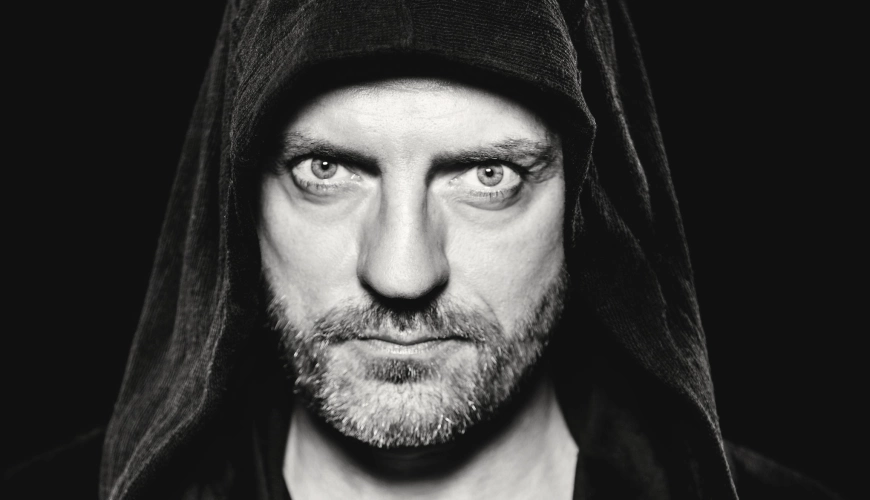 Photo by Oliver Tamagnini
Without Sven and his Cocoon parties, Ibiza would sound very different: he has single-handedly introduced techno to the White Isle and helped establish it there as well as around the world with his colorful and iconic DJ sets. Pioneer, visionary, ambassador, identification figure, DJ, label operator, club owner, impresario... over a career spanning four decades, Väth has developed many facets and yet has always remained true to himself. He proves that once again on the Sound of the 20th Season which is the culmination of his second decade in the Balearics.
The mix kicks off with New Jackson's "Night Mail", which immediately sucks you into the action before Joseph Ashworth's "Trooper" delivers an instrumental continuation of the tense opening atmosphere. With the grandiose Arian 911 remix of Joe Metzenmacher, Väth picks up the vocal thread again, only to dive into more minimal realms via Dorisburg, Isolée's remix of Amberoom's "Jazire" and on to the percussive elements of Charlotte Bendik's "Pasco". Stimming and Ricardo Tobar bring back the looming tension, while Mano Le Tough's remix of Erol Alkan has a Moroder bass sequence to die for before Adam Port and Zoo Brazil bring the first CD to a fine and dramatic closure.
The second mix starts with the oriental flair of Innellea's "Anailuj" then takes in tribal drumming from Rebuke, Adana Twins' disco bass, and plenty of other highlights from Justin Cudmore, acid in the form of Josh Wink's "Aries in Mars" and the classy Detroit minimalism of Robert Hood. There are plenty more gems such as the nervous staccato sounds of ROD's "Cambodia", some classic Tresor material in the form of a Luke Slater remix, and a big finish from Legowelt's timeless electro anthem 'Disco Rout', which is a real high point to end this outstanding mix.
Various Artists - Sven Väth in the Mix - The Sound Of The 20th Season
Release Date November 2019
Label Cocoon Recordings
Tracklist
CD1
1. New Jackson - The night mail
2. Joseph Ashworth - Trooper
3. Joe Metzenmacher - Whats the secret word for tonight (Arian 911 Remix)
4. Dorisburg - Internet tension
5. Amberoom - Jazire (Isolée Remix)
6. Charlotte Bendiks - Pasco
7. Stimming - The gift that never stops to give
8. Ricardo Tobar - Nadivi
9. Herzel - Glowworms
10. Erol Alkan - Spectrum (Mano Le Tough Remix)
11. Rüfüs du Sol - Underwater (Adam Port Remix)
12. Zoo Brazil - Maxwell
CD2
1. Innellea - Anailuj
2. Rebuke - Jump Ship
3. Patrice Bäumel - Roar (Adana Twins Remix)
4. Joshua James - Coarse (Justin Cudmore Remix)
5. Josh Wink - Aries in Mars
6. Robert Hood - Reflector
7. Pig & Dan - Reset your Bassline (Dub)
8. Florian Hollerith - KURZVOR12
9. ROD - Cambodia
10. PSYK - A Moment before
11. Daniel Avery - Diminuendo (Luke Slater Remix)
12. Inigo Kennedy - 2C3D2
13. Legowelt - Disco Rout (Younger Rebinds Remix 2)