Toucan Sounds presents Playground Compilation (Vol. 3)
New York's Toucan Sounds ready Playground Compilation (Vol. 3), featuring Shifting Gears, Haruka Salt, John Barera, and more.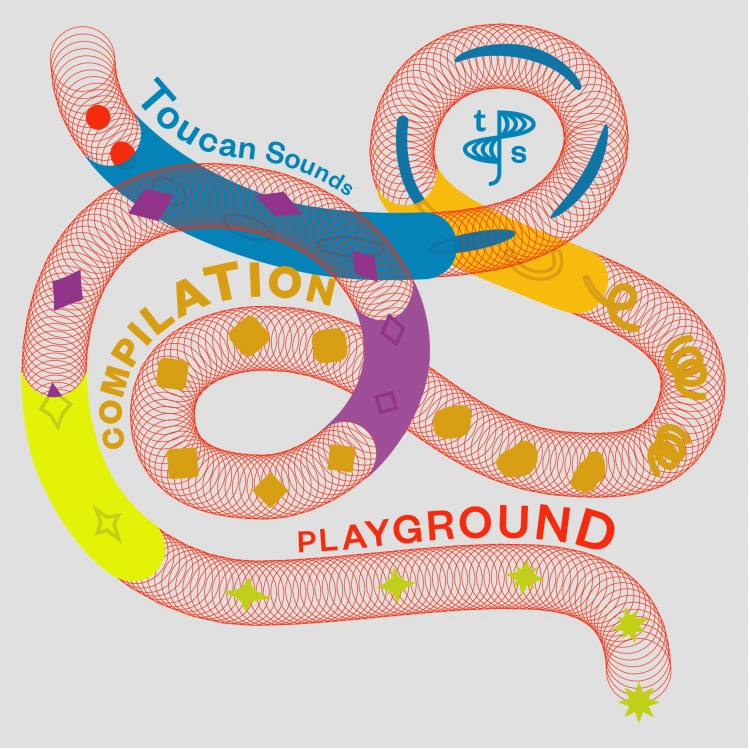 Art by Toucan Sounds
Comprising a mammoth seventeen tracks and being released exclusively on Bandcamp with all proceeds going directly to artists, Toucan Sounds' Playground Compilation (Vol. 3) compiles various sounds and genres from label regulars such as Haruka Salt, Shifting Gears, Toribio, as well as newcomers to the imprint John Barera, Laenz, Matt FX, and more.
The compilation aims to encapsulate the underground sound of New York City, with many of the tracks and contributors deeply rooted in its musical lifeblood. "Same Ole Thang" by Whatever, Girl aka Louie "Balo" Guzman & Bill Coleman was pulled off a cassette from the mid-90s (remixed and remastered for today) while the two were releasing records on Strictly Rhythm and Eightball Records. All the way to the 2020s, with Love Letters, who has appeared on some of Brooklyn's top underground labels like Mister Saturday Night, Allergy Season, and The Bunker. They all join toucan sounds for the first time alongside artists like fleet.dreams and Escaflowne, who often play b2b, and whose fantastic releases on Sorry Records have seen them pushed forward in the local Brooklyn scene.
Overall, from the hazy opening house jam "Can't stop the moment" through to the washed-out electronica of Derek Muro's "Ramble3 (Balearic Dub)", the compilation successfully exemplifies the open-minded ethos of the label. By emphasizing a focus on the local talent forged at their YouYooCanWoo Studios, as well as artists from further afield, the compilation is an assured collection of exciting music from the wide-ranging friends and family of the fast-rising imprint.
Brooklyn's toucan sounds are a label at the forefront of emerging sounds and artists. Curated by French Horn Rebellion out of the You Too Can Woo studios in New York, the imprint has been championing acts such as Haruka Salt, Toribio, Brandon Markell Holmes, and many more since its inception in 2019.
Various Artists - Playground Compilation (Vol. 3)
Release Date April 2022
Label Toucan Sounds
Tracklist
01. fleet.dreams - can't stop the moment
02. Son of Lee - D.A.I.S.Y.
03. John Barera & James Preston - Turnaround City
04. Shifting Gears - Brooks
05. Escaflowne - Betta Believe
06. Love Letters - High North
07. KIMIKO - Quarantine Booty
08. Laenz - Cracked
09. Haruka Salt - 2001 Shibuya
10. Toribio - My Neck (BDA Remix)
11. Whatever, Girl (Louie "Balo" Guzman & Bill Coleman) - Same Ole Thang
12. Matt FX - The Hothouse
13. Brandon Markell Holmes & Futvrst - Silence & Monogamy
14. Robert PM - More Life
15. Sinego, Toucan Sounds & JAD Sounds - So Flute vs m.p.b. feat. Pink Flamingo Rhythm Revue
16. Lorna - Mosfet
17. Derek Muro - ramble3 (Balearic Dub)