Tremor RSA & Deep Root 7 share Hopeless Dreamers
Tremor RSA & Deep Root 7 team up for chilled-out house EP Hopeless Dreamers on the label MRali Recordings.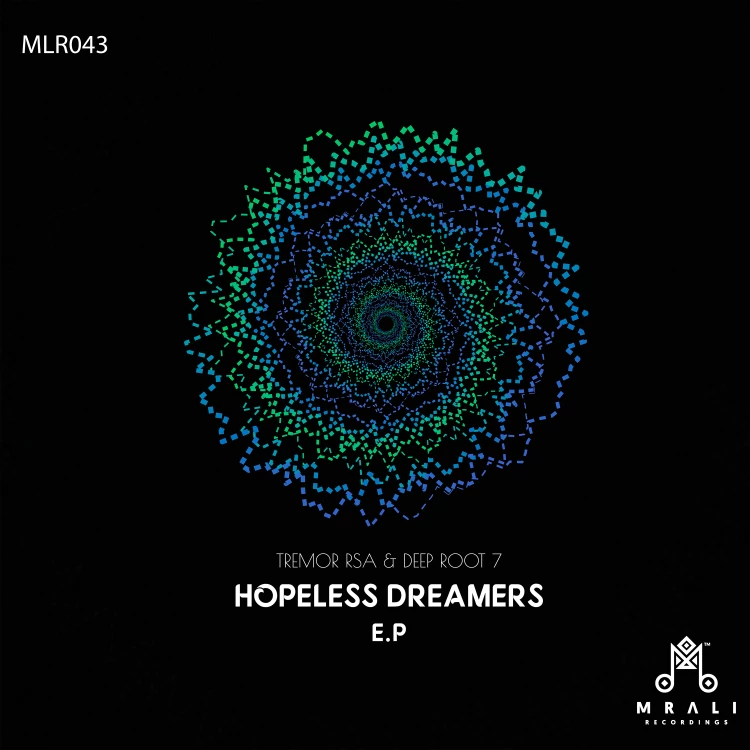 Art by MRali Recordings
"Let Go" opens the EP with arpeggiating dreamscapes and lush piano keys as a meditative monologue enters the listener's headspace. Following this moment of serenity, "Trip To Madagascar" joins in with organic drums and hypnotic, trance-inducing melodies. "Dream Ahead Of Time" takes the best of both worlds, reintroducing a mysterious voice accompanied by four-to-the-floor drums while dubbed-out synths propel the track forward. Closing things out, "Hallucination" provides mellow pads, subtle squelches, and an alluring vocal, rounding off a beautifully introspective and relaxing EP.
Thomas Mrali's Mrali Recordings has served as a platform for house, lounge music, and associated subgenres for the past 5 years, with a preference towards talent from disadvantaged African countries. Since its launch, the label has pushed names like Soul 96, Modisa, and the late Tronicsoul while garnering support from international acts such as Vini Da Vinci & 2Lani The Warrior. Now, the label recruits South African artists Tremor RSA and Deep Root 7 for a selection of deep, feel-good house tracks.
Tremor RSA & Deep Root 7 - Hopeless Dreamers
Release Date 16th December 2022
Label MRali Recordings

Tracklist
01. Let Go
02. Trip To Madagascar
03. Dream Ahead Of Time
04. Hallucination