Tribe | Danse | Caste by Butane & Andras Toth
Butane and Andras Toth push their sound further on Extrasketch with Tribe | Danse | Cast.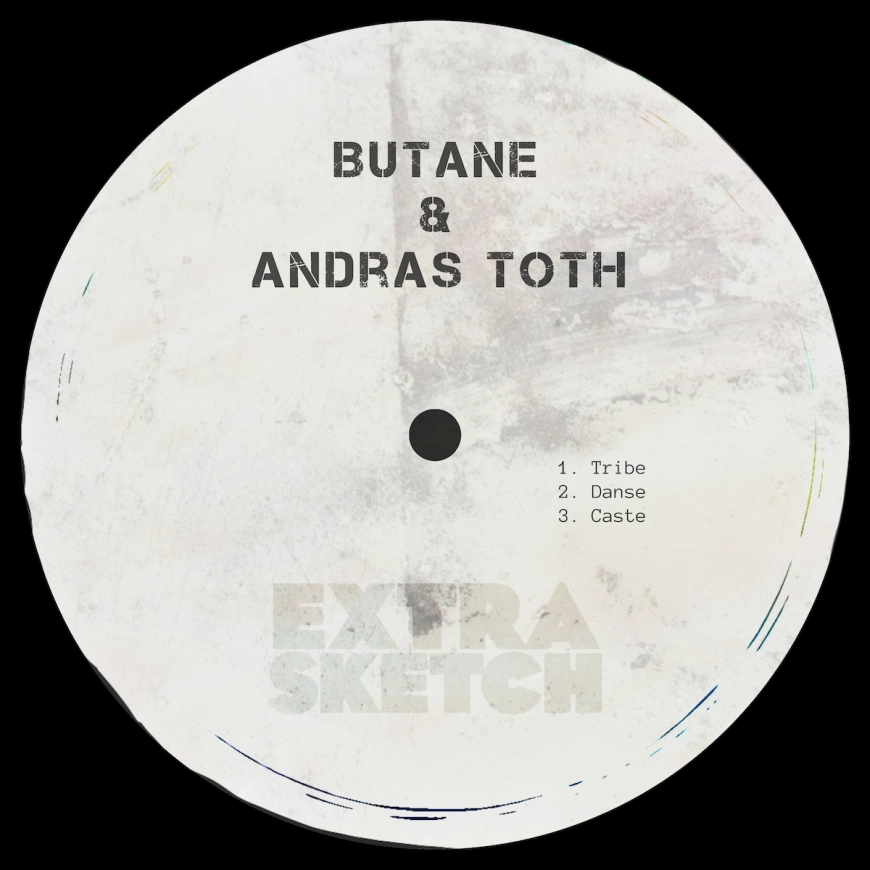 Art by Extrasketch
After their excellently crafted "Reaction EP" last September, Extrasketch boss Butane and decades-long collaborator Andras Toth join forces yet again as their work evolves to find its most dancefloor spirit yet. Building on their deep and expansive solo and collaborative catalogs, this month, the pair unveil three fresh productions across their latest EP, "Tribe | Danse | Caste."
The eerie and tipped-out "Tribe" opens things on a distinctly wonky, off-kilter techno tip, with slick percussion and a warping synthetic bassline driving something into the most profound territories. "Danse" brings a wealth of organic textures to the fore, with rolling drums meeting an ethereal, mysterious woodwind melody. "Caste" closes the show with tough, club-ready low-end, deep ethereal vocal chants.
Butane & Andras Toth - Tribe | Danse | Caste
Release Date May 2023
Label Extrasketch
Tracklist
1. Tribe
2. Danse
3. Caste