Twist In My Sobriety by Theodora
Theodora revisits Tanita Tikaram's alternative 80s pop gem Twist In My Sobriety on a new cover that comes with remixes by David Shaw and The Beat.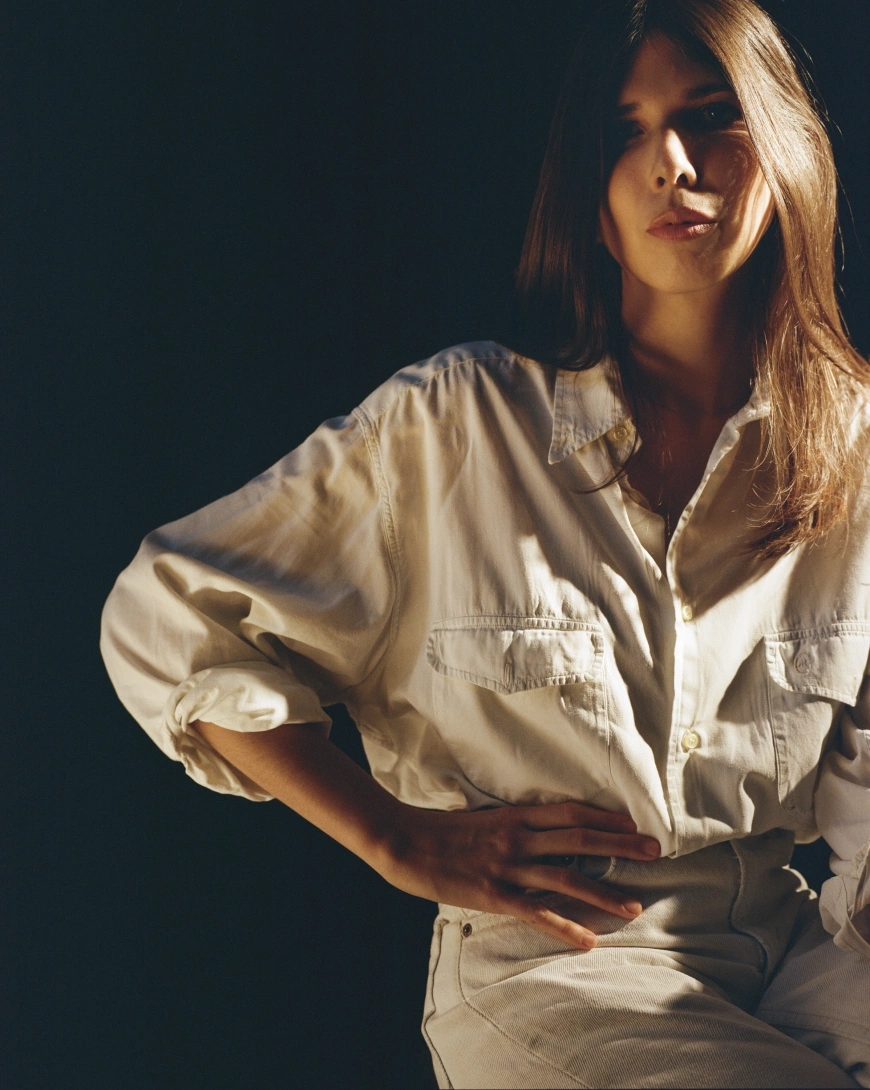 Photo by Clément Vayssieres
French alt-pop talent Theodora is still riding high off the success of her Too Much For One Heart album from last year. It saw her distill her love of cold electronic sounds, r&b, and contemporary hip hop with her knack for catchy pop hooks and warmly human lyrics. She has done the same on various EPs since debuting in 2016 and is known for telling evocative personal stories.
Theodora heard the original "Twist In My Sobriety" on a cassette compiled by her aunt of her favorite songs from her teenage years. It struck a chord with her so she now revisits the melancholic hit with gusto, taking the delicate melody into danceable territory as she whispers the lyrics over a newly relentless beat. The tune has been mixed by Etienne Caylou and intertwines dance, new wave, and techno in a style that is Theodora's own. Her voice is the centerpiece, arousing emotion and a furious desire to move. The tune comes with a video by SuperFeat, who has been a visual collaborator on all of Theodora's latest releases.
Giving Theodora's tune an even more club-like feel, British producer and musician David Shaw and the Beat adds his own remix. It is a pulsating dark disco cut with chugging drums and snappy hits. The arpeggiated synth keeps you locked while more dazzling cosmic chords bring color next to Theodora's intimate and alluring vocal.
Theodora - Twist In My Sobriety
Release Date 25th November 2022
Label Theodora Project

Tracklist
1. Twist in My Sobriety
2. Twist in My Sobriety (David Shaw and The Beat remix)
3. Twist in My Sobriety (David Shaw and The Beat instrumental remix)