Wolves EP by Florian Busse
Next up to contribute to the ever more essential connected canon is Florian Busse. The German has remixed on the label already but now gets a step up with his own full and fantastic EP.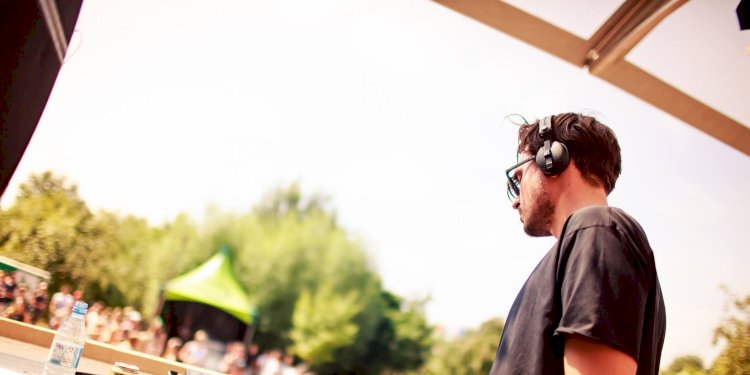 Photo by Felix J. Hild
Also releasing on Komplike and This And That, Busse is a new name but an old school talent as he is actually a sound engineering teacher who only started producing in 2012 after many years DJing and collecting wax. He is based in Berlin where he studied audio design and has collaborated with Re.You before now, with the results getting played by everyone from Eats Everything to Davide Squillace.
The unconventional but gripping 'TATA' opens things here with Korg bass and synth sounds that make for a journey into the unknown. It is a deep and sci-fi sounding cut that never lets up. 'Wolves' is a deep and slick number that really seduces with its elastic drums, flapping snares and strained male vocals.
Keeping up the occult, inventive vibe, the excellent 'Kito's Cave' is layered with brooding drones and icy synths. Wavy drums underpin it all and add to the hypnotic and pressurised groove. Lastly, 'Unfocused' finds Florian on a more experimental and less functional path that sees him laying out his love of tom led grooves, with real lively percussion and a noisy aesthetic all adding up to a truly compelling cut.
Once again here the connected label run by Stereo MCs and Terranova has joined forces an exciting producer who has really served up the goods.
Florian Busse - Wolves EP
Release Date 9th December 2016
Label connected
Tracklist
1. TATA
2. Wolves
3. Kito's cave
4. Unfocused