5 Years of Gruuv EP 6 by Gruuv Recordings
For part six of the 5 Years of Gruuv EP run Audiojack enlist Danton Eeprom, Emanuel Satie, Philip Bader and ThermalBear.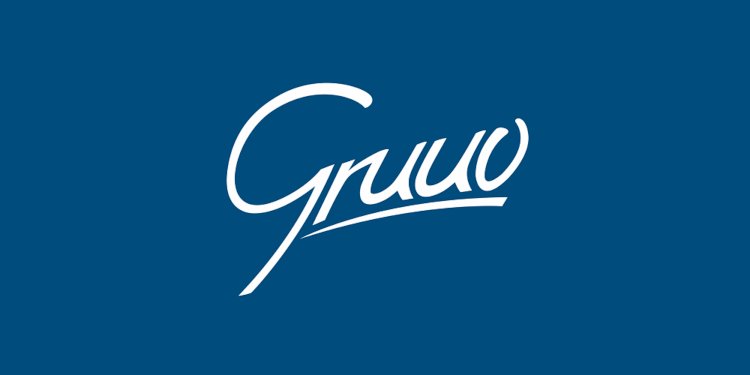 Photo by Gruuv Recordings
Opening up this final EP is ThermalBear's 'Mushy Peas', a slow blooming, arpeggio fuelled number which gradually unfolds over its seven and half minute duration with snaking bass sequences, smooth pad lines and sporadic vocal chops to create a smooth and hypnotic opening cut for the package. Philip Bader's 'Tec Talk' follows and as the name would suggest fuses gritty electronic blips and howling bass hooks with hooky spoken word vocal lines.
Up next on the latter half of the package is Emanuel Satie's 'Black Milk' and in typical fashion from the Gruuv artist we're treated to sparse rhythm's, evolving chord sequences and infectious bumpy bass licks alongside warbling drones and subtly evolving percussion. Dantom Eeprom then closes things with 'Shoreditch Sam' delivering a ghostly number fuelled by glitching drums, mesmeric pad swirls and dubbed out, tom-driven bass lines.
"It's been an incredible ride this past 5 years. Thanks to all who've played our records. One year ago we began compiling this project to celebrate 5 years of Gruuv and we're delighted to have 24 of our favourite producers from 10 countries contribute exclusive new music.
As a compilation it comes in two parts, themed simply as Day and Night. The music will be released on 6 EPs every two weeks throughout the summer and features artwork from one of our favourite artists, the renowned Victoria Topping. Each EP will be released on limited edition vinyl, with a free poster and sticker inside, uniquely stamped from 001 - 500.
Thanks to everyone involved, all around the world. Music provides the greatest unity. It strips away indifferences, supersedes language, nationality, culture, all defining human factors, and leaves one common thing we can all interpret; sound." says Audiojack.
Various Artists - 5 Years of Gruuv EP 6
Release date 17th August 2015
Label Gruuv Recordings
Tracklist
ThermalBear - Mushy Peas
Philip Bader - Tec Talk
Emanuel Satie - Black Milk
Danton Eeprom - Shoreditch Sam