A Teknoid Shadow by Don Turi
Producer and percussionist Don Turi carries on his quest for the perfect kick on his new, A Teknoid Shadow EP, for bORDEL Records.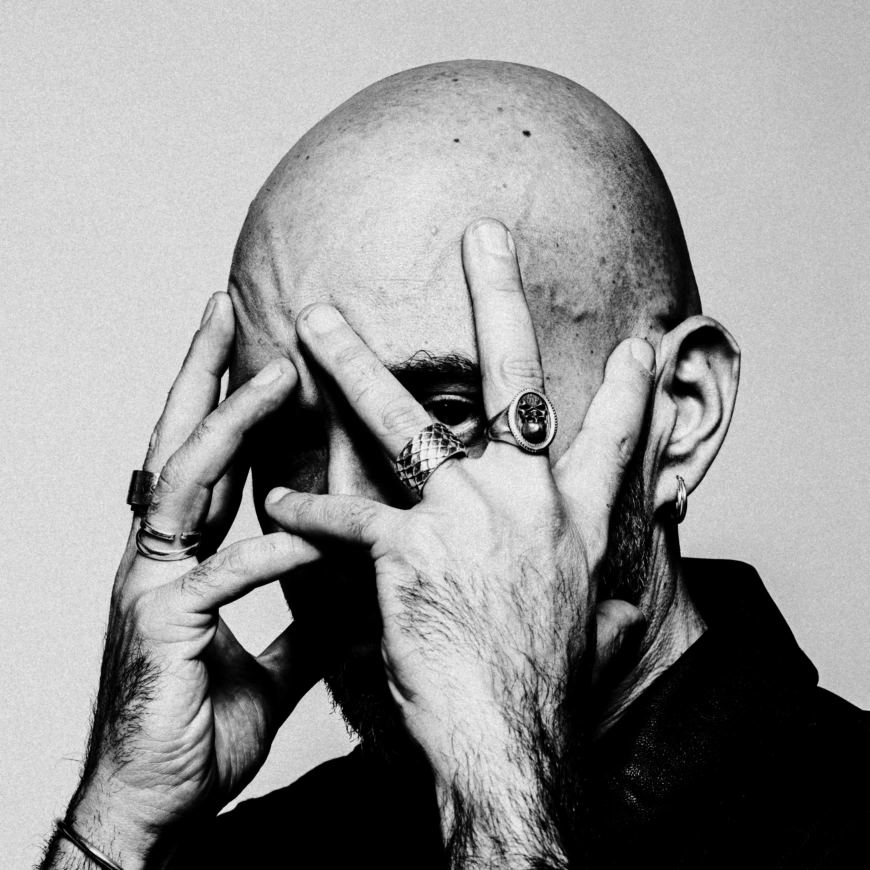 Photo by Julien Mignot
On this first release on Scratch Massive's imprint, he reveals his unconditional and unforgiving love for techno music. After releasing music on Get Physical, Kitsuné, and Citizen Records, Turi has proved he has a unique sound that mixes up many different strains of techno with his own compositional and sound design skills. He has also made quite a reputation for himself with his intense live sets but he recently got into mixing so composed these tracks with his time behind the decks in mind. His long experience as a musician, relentless love for the machines that built up the sound of techno, and his expertise as a music producer give these tunes a refined and unique sound.
Powerful techno opener "The Night Is Alive" gets us started with vibrating and disturbing acid loops. Vocalist Worshhhip's profound and haunted voice delivers a healing plea, reminding us that the dance floor is the ideal place to lay down your sorrows and start to heal past wounds.
With a clear reference to Grace Jones' hit, "Slave Of The Rhythm" is a classical techno banger designed for dark warehouses with laser-lit strobes and flat-footed grooves that never let up. Last of all, the brilliant "Back To Life" has deep, mind-bending harmonies and spine-tingling breakdowns over more tough techno beats designed to take the dance floor into the cosmos.
Don Turi - A Teknoid Shadow
Release Date 7th April 2023
Label bORDEL Records
Tracklist
01. The Night Is Alive feat. Worshhhip
02. Slave Of The Rhythm
03. Back To Life