Discover by Demuir feat. Cynthia Amoah
In a discography that includes releases on too many quality labels to mention, Yoruba Records proudly presents Toronto's very own Demuir and his Yoruba Records label debut with Discover.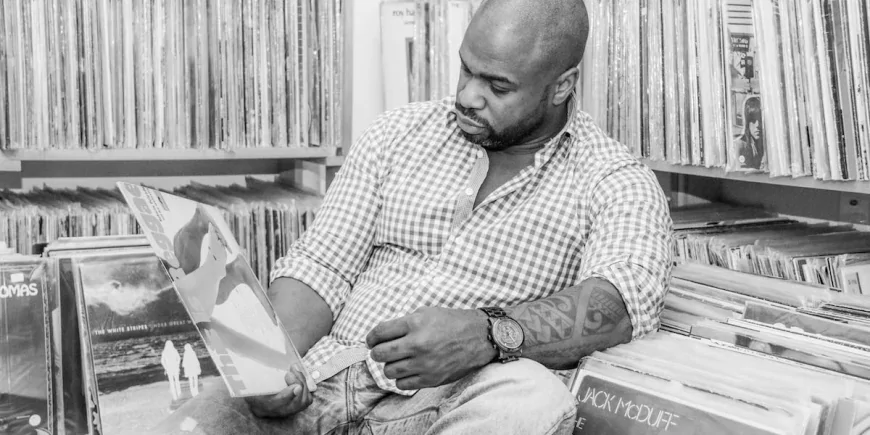 Photo by Alex Chan
Vocal duties are handled by another native from the 6, the lovely and talented Cynthia Amoah. Demuir and Cynthia have proven to be a formidable team, collaborating in previous bangers such as "Here's To Friday" and "Such Is Life".
 
"We marching on and walking together softly…"
 
"Discover" takes us through that initial first encounter of two lovers. That point where you feel the entire world opening up to unimagined possibility. The adrenaline starts to rush and the anticipation builds. You begin to listen to your heart thump in the same way you feel Demuir's signature hard drums thump. The urgency in Cynthia's vocals is letting the listener know that this is real. That this is really happening. The percussion stabs away and you realize that this is a much deeper affair than what you're accustom to hearing from Traxsource's 2015 and 2016 Jacking House Producer of the Year.
 
The dopamine begins to completely take over their brains. Their sense of perception becomes blurry. Cloud 9 is all they see. The Toronto connection continues with a remix from one of the city's most important pillars of house music, Nick Holder. Its moody filtered keys, soft drums and hallucinatory feel places our two lovers in that euphoric state we all know too damn well.
 
"From Here we take the chance… "
 
As our lovers continue their newfound discovery the attraction cannot be controlled any longer. It is time for dance and it is time for touch. The endorphins begin to take control now as Karizma brings his late night Kaytronik vibes to the proceedings. The Kaytronik Treasure Dub is the moodiest of all of these remixes. This scorcher slowly builds up the tension using Cynthia's vocals as almost a mind map of how we go about these new discoveries. We try to keep our cool, we want to "discover" with restraint, but inside, the further we look within, we're elated. The volume of the vocals say so much in this mix while the physical build up moves to more climactic oceans. Our lovers have hit our peak.
 
"I'll Walk With You Into The Sunlight… "
 
There's silence and acknowledgment. The oxytocin is now kicking in.  Rounding out things nicely, N'dinga Gaba brings a wonderful cool out of swinging deep house with its synth bass lines and soothing looped out keys. Gaba's rendition will appease any and all fans who enjoy their house with a touch of Kerri Chandler. The Baltimore-based producer brings out a more tender energy out of Cynthia's vocals and it's the perfect conclusion to an ecstatic experience.
 
Rounding off this package are the bonuses of an Instrumental version of N'dinga's mix and a Dub courtesy of Demuir.
Demuir has always been keen on pushing the culture forward while staying deeply rooted in the history and tradition of this thing we call house. He exemplifies the very ethos of Yoruba Records and they couldn't be happier with this jewel he has laid bare for all of us to discover.  
Demuir feat. Cynthia Amoah - Discover
Release Date 4th August 2017
Label Yoruba Records
Tracklist
1. Demuir Featuring Cynthia Amoah "Discover"
2. Demuir Featuring Cynthia Amoah "Discover" (Nick Holder Remix)
3. Demuir Featuring Cynthia Amoah "Discover" (Kaytronik Treasure Dub)
4. Demuir Featuring Cynthia Amoah "Discover" (N'dinga Gaba Remix)
5. Demuir Featuring Cynthia Amoah "Discover" (N'dinga Gaba Instrumental)
6. Demuir Featuring Cynthia Amoah "Discover" (Og Dub)