Acid Tools EP by PBR Streetgang
PBR Streetgang returns to their newly launched KURTZ imprint this October to deliver Acid Tools EP, accompanied by Wilde Renate residents Longhair on remix duties.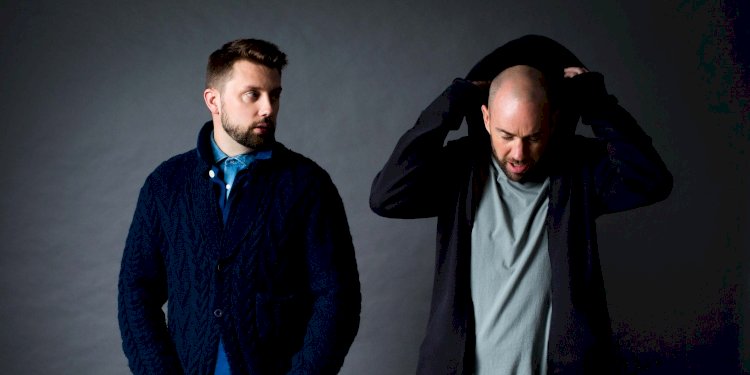 Photo by Skint Records
Founded in Leeds but now found touring the international scene week in, week out, Bonar Bradberry and Tom Thorpe, aka PBR Streetgang, have cemented their position as leading names within the current house and disco landscape via a slew of stand-out releases on imprints such as Skint, Crosstown Rebels and Futureboogie, plus appearances in 2019 alone at Glastonbury, Love International, Printworks and a summer residency at Pikes Ibiza to name just a few.
Launched earlier this year, their new KURTZ imprint quickly found favour amongst a who's who of the industry's leading names, from Andrew Weatherall to Bicep, Hot Chip to Soul Clap, and here we see the duo step out again on home turf to deliver the second instalment as they reveal their Acid Tools' EP, featuring three versions of the up-front "Ron" - each of which have been doing damage in their sets across the summer months - backed by a remix from Wilde Renate residents Longhair.
Up first and delivering the "Full Fat", version one sees Bradberry and Thorpe introduce punchy analogue percussion arrangements in tandem with a chunky, menacing acid line at the production's core, whilst infectious vocal samples and hooks ebb in and out of the mix to guide the production as it chugs along, whilst the "Half Fat" mix strips back the vocals to reveal a driving and warping journey across six-and-a-half minutes.
Next up, Berlin duo Longhair's remix welcomes a low-slung interpretation armed with delayed effects and sci-fi atmospherics to provide a combination of rich depth and space, before rounding out proceedings via the "Fully-Skimmed" mix - a high-energy 909 fueled workout set to feature as a favourite for many across the months ahead.
PBR Streetgang - Acid Tools EP
Release Date October 2019
Label KURTZ Records
Tracklist
1. Ron (Full Fat)
2. Ron (Half Fat)
3. Ron (Longhair Remix)
4. Ron (Fully-Skimmed)