Agent Acid EP by Trulz & Robin
Norwegian duo Trulz & Robin throw down the gauntlet with the third vinyl-only statement from the Cymawax label, delivering an acidic take on their patented hot and crunchy techno with soul.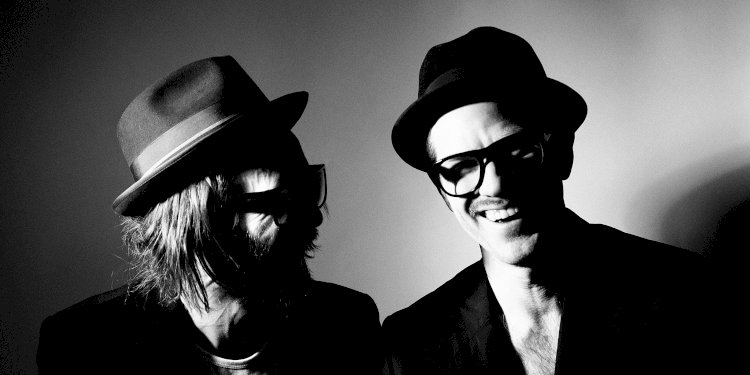 Photo by Cymasonic Recordings
The prolific pair from Oslo have been a force in their country's electronic music scene for over two decades, with massive singles for Full Pupp, Eskimo Recordings, and the Cymasonic and Cymawax labels to show for it.
Now, the Agent Acid EP finds Trulz & Robin infiltrating the secret lair of a 303 conspiracy and decoding a quartet of sonic documents full of heavy synthesized funk. The EP's title track is a slinky introduction, featuring battling analog squelches and drum machine patterns while a disembodied vocal plays on top. "I Disappear", adding collaborator Brokkoli on the voice, is a more in-your-face effort as its pulsating sequences give way to floor-thrilling breakdowns.
The low end might of "Magnetisk Smultring" showcases Trulz & Robin's experimental side, complete with a disconcerting middle passage that soon reveals gentle synth melodies over a hypnotic rhythm section. Then "My Body", the release's closing track, introduces mysterious feelings ... percussive clicks and tones build steadily as dub effects, sharp washes, and ominous whispers take hold. The Agent Acid EP is another triumph for Trulz & Robin ... a masterclass of covert nightclub maneuvers.
Trulz & Robin - Agent Acid EP
Release date June 2015
Label Cymawax
Tracklist
1. Agent Acid
2. I Disappear (feat. Brokkoli)
3. Magnetisk Smultring
4. My Body