All I Want EP by Kieran Apter
The opening of the 27th Chapter sees the revelation of Scottish artist Kieran Apter's sophomore All I Want EP, featuring Editions from Aera and Manuel Tur.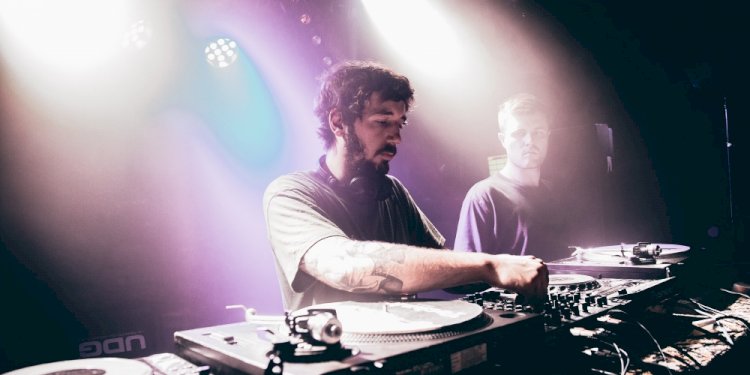 Photo by Tweak
Newcomer Kieran is hotly tipped for success, having come to the attention of some of the best artists in the scene as head honcho and resident DJ for Edinburgh house and techno party "Tweak_".
Opener "All I Want" is a standout composition, featuring the vocals of singer/producer and Nicolas Jaar collaborator Leon Power. It is followed up by the instrumental "Elle" which, more arpeggio-driven, shares the same spiritual feel and electronic soul as the title track.
The Editions on the EP are worthy of the original material. Between them, Aera and Manuel Tur have amassed classic releases on labels as seminal and worthy of reference as Innervisions, Hivern Discs, Freerange and Running Back.
Aera's Edition blends afro techno, chopped vocals and a beguiling synth sequence to winning effect, in a version heavy on dark drama.
Meanwhile, Manuel Tur turns in two versions, both equally stunning. The first is driving and twisted; the most dancefloor-oriented track on the EP. Meanwhile the second makes the very most of the original's vocals, placing the focus on live instrumentation and a disco groove.
A stunning and versatile package, we are proud to be a part of launching Kieran Apter's artist career and are excited for what's to come.
Kieran Apter - All I Want EP
Release Date September 2017
Label Chapter 24 Records
Tracklist
1. All I Want feat. Leon Power
2. All I Want feat. Leon Power (Aera Edition)
3. All I Want feat. Leon Power (Manuel Tur Edition 1)
4. All I Want feat. Leon Power (Manuel Tur Edition 2)
5. Elle