Ankhor by Liz Aku
After teasing with a fine single earlier in the year, Sonar Kollektiv proudly announced the arrival of Liz Aku's fantastic full-length LP, Ankhor.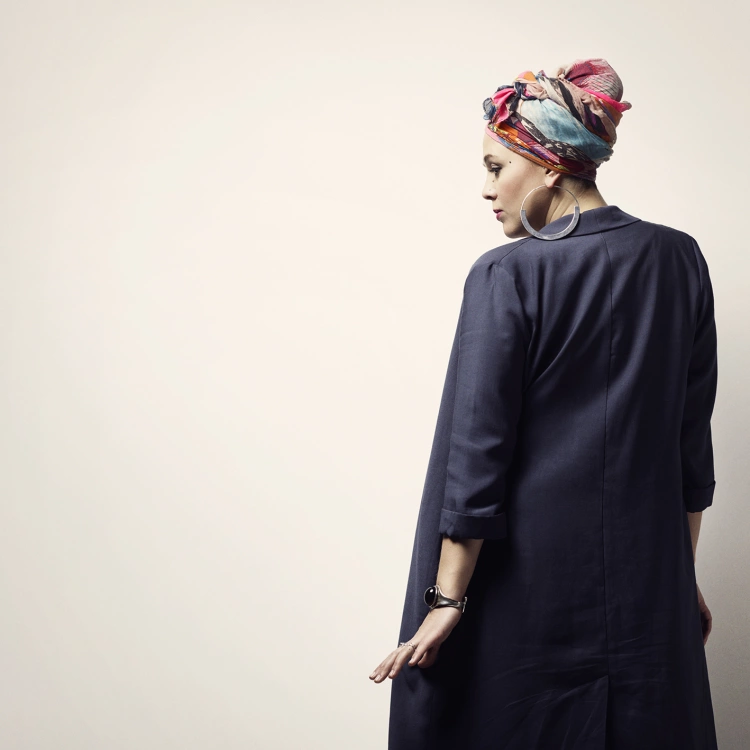 Photo by Alexander Popelier
Having recorded all sorts of music with different outfits from DeLa Vega to Internationals over the last fifteen years, this Belgian soul singer and highly gifted songwriter definitely earned her stripes and is anything but a newcomer. In that time she has really found her own distinctive voice and now, after traveling to New Zealand and making a far-reaching encounter with Mara TK from Electric Wire Hustle (who co-produced three tracks here and has also worked with Moodymann), she serves up a complete full length that fuses jazz, pop, neo-soul and more.

Further collaborators on Ankhor include hip-hop rooted Canadian producers Potatohead People, Rotterdam based Maximoe, plus a band featuring the Belgian jazz pianist Bram Weijters, drummer Lander Ghyselinck, bass player Juan Manssens, and trumpet player Bars Maris. Backing vocals come from Ann Waets, Steve Kashala, Vicky Venijn, and Charlotte Adigéry, while female rapper Zulu Moon delivers a stunning spoken word performance on the title track. All of this adds to the depth of soul on this project whilst taking nothing away from Aku's own musical identity, which shines brightly throughout.

The fantastic opening track is a blissful organic groover with Mara TK's pained vocals adding new layers of depth, before a playful broken beat in "Slowly" and impassioned neo-soul joint in "Deceive the Mind" will really get you on your toes. Proving she can do many styles of delivery with equal élan, lead single "Seasons Change" is a soaring track that takes you higher while "Secrets Die" is more personal and intimate.
For romantic late-night moods, "Flight And Fall" is the one, and the second half of the album then touches on the tumbling "Just What I Need", gorgeous summery guitars and tender delivery of "Ashamed" and the popping and crackling "Hiding Alone", which is another contemporary soul masterpiece. Zulu Moon's contribution helps make "Ankhor" a classic feeling hip hop joint then things round out with the hip-swinging big band vibes of "Hunger" and the melancholic downbeat number "Breathing Underwater".
With real confidence and a brave outlook in times of unrest, this album is an assertive musical statement and new benchmark for modern soul music that fans of greats like Jill Scott and Fatima are sure to love.
Liz Aku - Ankhor
Release Date 5th May 2017
Label Sonar Kollektiv
Tracklist
A1. The Drum Major Instinct feat. Mara TK
A2. Slowly
A3. Deceive The Mind
B1. Seasons Change
B2. Secrets Die
B3. Flight & Fall
C1. Just What I Need
C2. Ashamed
C3. Hiding Alone
D1. Ankhor feat. Zulu Moon
D2. Hunger
D3. Breathing Underwater feat. Mara TK