Self Remixes by Sophia Saze
Acclaimed producers FaltyDL, Anthony Linell, and Roman Flugel remix Sophia Saze's magnificent debut album, Self, and it's beautiful.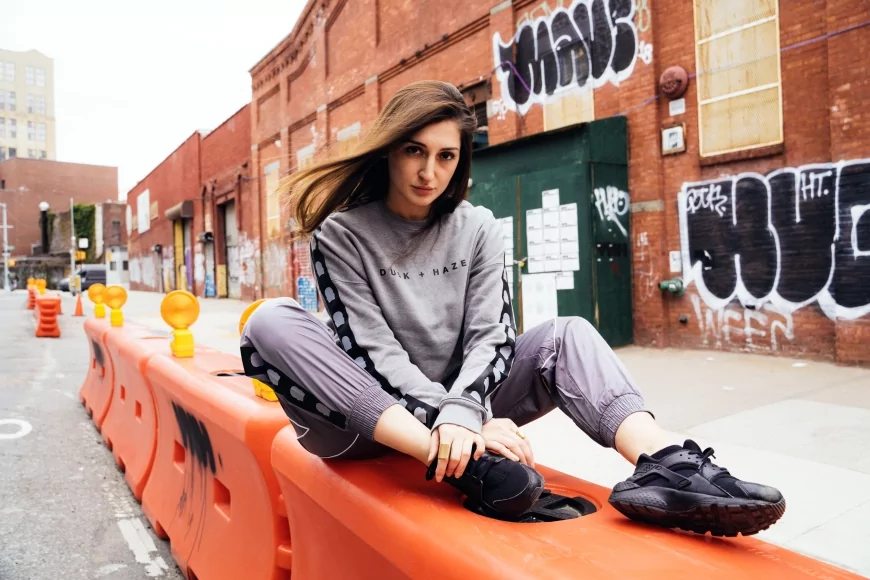 Photo by Andres x Sebastian
A key player in the New York scene and boss of her own Dusk & Haze label, it was Francis Harris' Kingdoms that initially released Sophie Saze's standout two-part album, and that is where this forward-looking package of highly original remixes lands. 
First up is German artist Roman Flügel, who's responsible for a myriad of musical aliases and just as many different sounds. Here he is in experimental electronic mode and reworks "Cure" into an elongated groove with twisted synth lines layering up over the shimmer, shadowy beats. It's a ghoulish track with a creepy atmosphere. 
Swede Anthony Linell makes tripped out, heady techno on Northern Electronics, always with a stylish aesthetic. That continues here as he reimagines "Aliens" as an absorbing cosmic soundtrack. Supple, rubbery drums bubble down low while broad pads and astral motifs color the airways above and sink you into a state of trance. 
New York beatmaker and Blueberry Records boss FaltyDL then steps up with a remix of "Self". It is a typically off-kilter groove that seems to float on post-jungle drums while distant synth details make for a dreamy atmosphere.
Closing out this killer package is Saze's original track "Dreams", an intense techno cut where coarse textures peel off the industrial clatter of the drums.
Sophia Saze - Self Remixes
Release Date 29th November 2019
Label Kingdoms
Tracklist
1. Cure (Roman Flügel Remix)
2. Aliens (Anthony Linell Remix)
3. Self (FaltyDL Remix)
4. Dreams (Original Mix) [Vinyl only]