Balearic 3 compiled by Jim Breese
The indefinable Balearic spirit, sounding like Ibiza on a magical summer evening, tunes flowing from the bars on the sunset strip. This is Balearic 3 compiled by Jim Breese.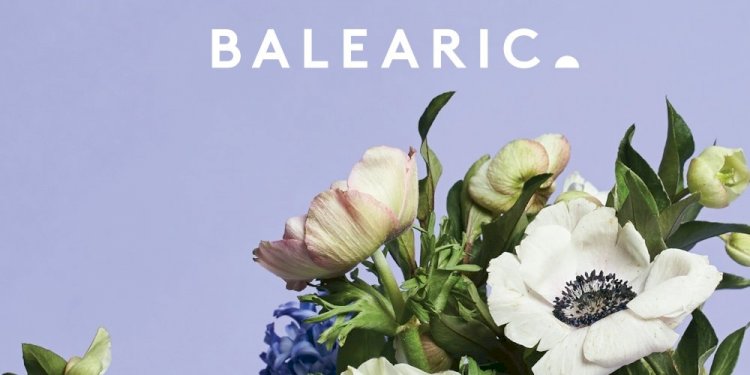 Photo by David Ryle
You know the summer starts right about now with the arrival of 'BALEARIC 3,' the third in the ongoing series of annual 'BALEARIC' compilations that capture the rooted and contemporary spirit of laid back Ibiza. Compiled by Ibiza fixture Jim Breese, the release will be available on 180 gram double vinyl and CD presented in a stunning and collectable package as well as digital formats.
"Hot afternoons on a shady terrace, long siestas, driving along dusty caminos in beat-up old cars, watching the boats in a rocky cove, the waft of pine trees on the wind, the endless drowsy hum of cicadas, white-washed fincas baking in the sun, lunches that stretch into twilight, the Old Town's ter- racotta rooftops blazing in the sunset, hidden beaches and midnight rendezvous... that's our Ibiza." - Balearic Records
A glorious selection of x12 bright and sun-drenched moments destined to be heard daily at the world's coolest beach clubs this summer and inevitably soundtracking a million gorgeous sunsets in Ibiza and beyond, as with previous editions, Balearic 3 features a number of special exclusives. The first is a cassette recording from Tommy Awards getting an Ambient remix courtesy of Balearic label head Jim Breese, which inspires a sunset feeling any-time-you-like. Hot on the heels of their recent 'Sunflower' and 'Spring' EPs, the smoke-filled jam sessions of The Madrigal delivers the second with 'Ride To The Moon' - a completely unique track that doesn't take itself too seriously, which is incredibly refreshing to hear.
There are three tracks previously unavailable digitally, including the first ever artist release from DJ and first lady of Balearic Beat, Nancy Noise. It's a sweeping, heartbreaking tune guaranteed to stop you in your tracks. Olefonken's spacey, almost horizontal remix of cult hit Mopedbart from Hubbabubbaklubb is the perfect tonic for a hectic day, and Steve Cobby's tropical-jazz-cocktail remix of Penelope Antena's Tradewinds is like happiness in a glass.
Other highlights include a collaboration between Balearic legend Phil Mison (under the Cantoma alias) and Javier Bergia, resulting in the breezy, sunkissed 'Abando' and a super smooth, modern interpretation of the 80's classic Southern Freeez from Paul Murphy.
Like all volumes in the series, BALEARIC 3 captures the ineffable spirit of Ibiza and perfectly accompanies that unique moment when the golden sun meets the gleaming sea. It's destined to be a classic, go-to album you'll reach for again and again – the soundtrack to your summer.
Jim Breese was resident DJ at Cafe Mambo Ibiza and curated all ten volumes of the respected Ku De Ta album series for the beloved Bali based sunset venue. With 'BALEARIC' the aim is to build a proper compilation series that people can rely on, one made with love and featuring a top quality, diverse selection of music from real artists who embody that enduring Balearic spirit.
Timeless art direction from Peter Chadwick (Popular / This Brutal House) combines with a firstrate photo shoot by David Ryle to produce a heavenly visual identity that encapsulates summer.
Balearic 3 compiled by Jim Breese
Release Date 12th June 2017
Label Balearic Records
Tracklist
1. Cantoma - Abando
2. The Madrigal - Ride To The Moon
3. Fuga Ronto - Daydreams
4. Shy Layers - Black and White
5. Quinn Lamont Luke - Primavera
6. Zee Erf - Southern Freeez (Mudd's Mix For Emma)
7. Hubbabubbaklubb - Mopedbart (Olefonken's Autostrada Miks)
8. Penelope Antena - Tradewinds (Cobby Mix)
9. Maajo - Musa Paradisa
10. Hear & Now - Hirundo
11. Nancy Noise - Kaia
12. Tommy Awards - Sessions II - Untitled Track 1 (Balearic Remix)