Bargrooves Lounge
Bargrooves albums are treasured for consistently delivering very special bespoke compilations for the most discerning of house music lovers.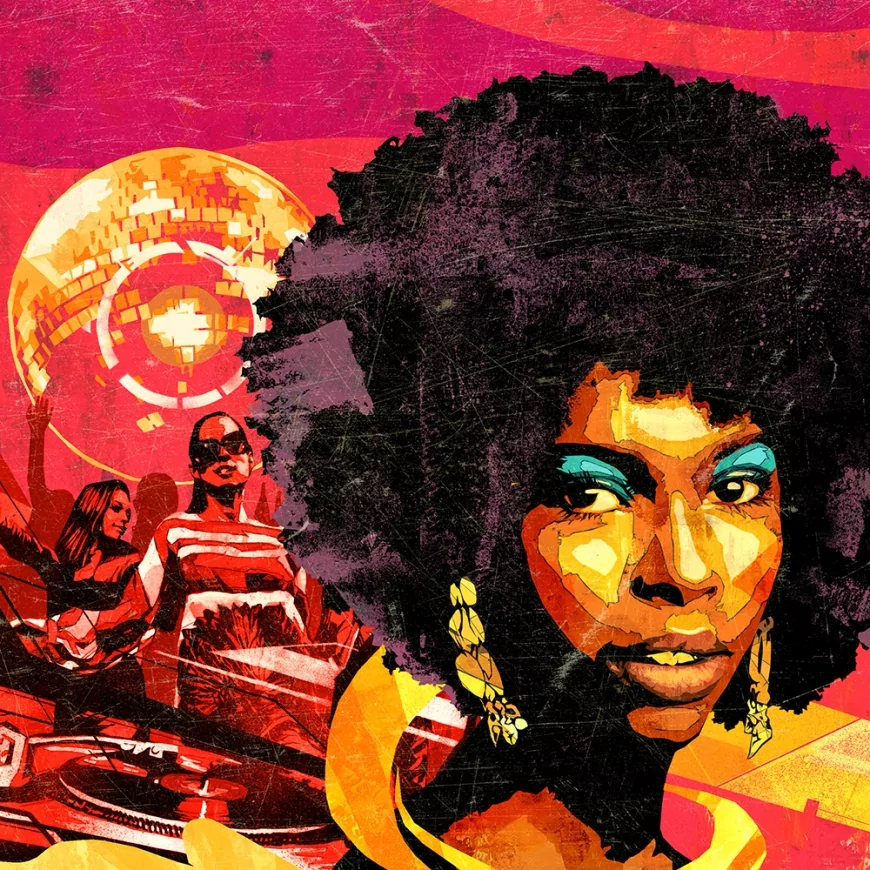 Photo by Defected Records
Every Bargrooves fan has their favourite edition which gets re-played over and over, never getting old. Bargrooves' timeless appeal is due to the number of truly great songs that make the cut; there's no filler, every track has classic elements, whether it's a soul groove, a captivating melody, or an irresistible beat.        
Bargrooves Lounge is the latest in the series, bringing it back to that sophisticated DJ-bar vibe that inspired the Bargrooves concept. The album is packed with effortlessly smooth contemporary tracks from the last few months, vocal records that tie melody and upbeat tempos seamlessly together, alongside more established tracks that sound just as good today as they ever did.
Highlights include Hercules & Love Affair's seminal nu-disco hit 'Do You Feel The Same?' (6th Borough Project Remix), 'Happiness Pt 2' from emerging artist Eli Escobar and Peven Everett 'Can't Do Without' (Peven's New Mix), supplying the mid-tempo grooves, while Bargrooves favourite Tim Deluxe's 'Unsung Hero', Kings Of Tomorrow 'Vibes' and Kaine ft Kathy Diamond 'Love Saves The Day' bring the mixes down a notch to create an engaging narrative of feel-good music.
Whatever your drink of choice, Bargrooves Lounge is the heady accompaniment for you to kick back and soak up the music. Grab your mixer, your speakers, a couple of friends and some ice - Bargrooves Lounge is your soundtrack to enjoying the finer things in life.
Bargrooves Lounge
Release Date August 2016
Label Bargrooves/Defected Records
Tracklist
Mix 1
01. Josh Butler featuring Kerrie-Anne 'On The Edge'
02. Shuya Okino featuring Navasha Daya 'Still In Love' (Alaia & Gallo Remix)
03. The DangerFeel Newbies 'What Am I Here For?' (Original NDATL Vocal – Danny Krivit Edit)
04. Alaia & Gallo featuring Kevin Haden 'Who Is He?' (The Reflex Who's Who Remix)
05. Terrence Parker featuring Coco Street 'Hiding In Your Love' (TP's Deep Dancin Dub Mix)
06. Osunlade 'Butterfly' (Phil Asher's Restless Soul Vocal Mix)
07. Osunlade 'Momma's Groove' (Jimpster's Hip Replacement Mix)
08. Jon Cutler featuring E-Man 'It's Yours' (Frankie Feliciano's Reconstruction Mix)
09. Michel Cleis featuring Totó La Momposina 'La Mezcla' (Charles Webster's Club Mix)
10. Alton Miller & Amp Fiddler 'When The Morning Comes' (Main Vocal Mix)
11. Ben Westbeech 'Falling' (Extended Mix)
12. Sure Thing 'Holding You Tight' (Dr Packer Remix)
13. Reel People featuring Angela Johnson 'You Used To Hold Me So Tight' (Club Mix)
14. Marc Evans 'Given Me Joy' (Lovebirds Suite Vocal)
15. Miguel Migs featuring Jason Brock 'Sail On'
 
Mix 2
01. Kings Of Tomorrow 'Vibes'
02. Hercules & Love Affair 'Do You Feel The Same?' (6th Borough Project Remix)
03. Product Of Da Neighbourhood 'Living In Brooklyn' (Roach Motel Dub)
04. Mark de Clive-Lowe featuring Jody Watley 'Tonight's The Night' (Original Mix)
05. Demuir featuring Cynthia Amoah 'Here's to Friday'
06. Ilija Rudman featuring Andre Espeut 'In Her Eyes' (Original Mix)
07. Afterlife featuring Cathy Battistessa 'Let It Go' (Jovonn's Next Moov UK Mix)
08. Guti 'Hope'
09. Peven Everett 'Can't Do Without' (Peven's New Mix)
10. Kaine featuring Kathy Diamond 'Love Saves The Day'
11. Tito Wun 'The Way U Do It' (Jacques Renault Edit)
12. Eli Escobar 'Happiness Pt 2'
13. Blaze 'Lovelee Dae' (Original)
14. Terri Walker 'He Loves Me' (Yoruba Soul Mix)