Before This (Album) by Ø [Phase]
Ø [Phase] inaugurates his new Modwerks imprint with a twelve-track studio album from himself entitled Before This.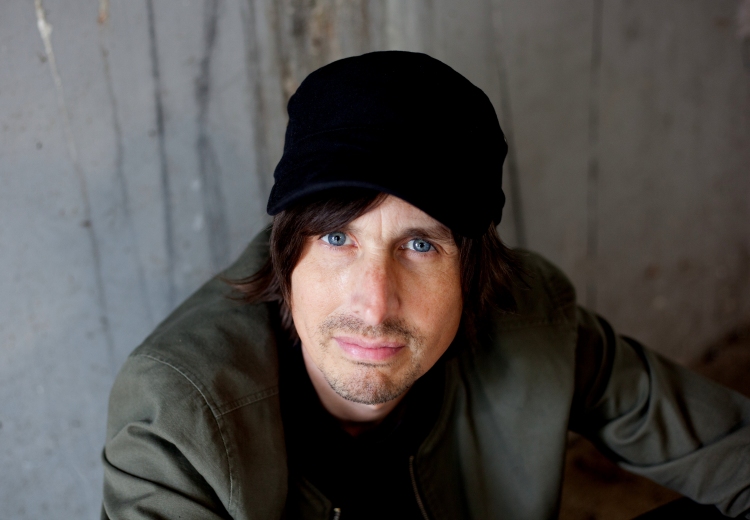 Photo by Modwerks
Ashley Burchett aka Ø [Phase], is a producer, mastering engineer, and artwork designer from South West London. His stark, driving tracks are concerned with time and space themes which fit squarely into the lineage of warehouse-ready British techno artists like Surgeon and Luke Slater. Ashley's debut 12" as Ø [Phase], "Module Overload", was released on Steve Bicknell's Cosmic Records in 2000 and his further releases on the Belgian label, Token soon became constants in the DJ sets of many prominent DJ's. Two studio albums and remixes for Robert Hood, Scuba, and Rødhåd have consolidated his position as one of the most important representatives and developers of the current London Techno sound. Ashley now launches his Modwerks platform to release his "Before This" project, a personal creative expression of his prowess for music writing, engineering and production, mastering, label formation, artwork, and filming/animating/editing 12 accompanying videos.
The album kicks off with "All I Could Think About" which layers tunneling synths, dynamic drum programming, and a revolving melodic section before "Fugue State" offers up hypnotic atmospheres that balance with tripped-out fx and shimmering low frequencies with pure elegance. Up next, "Human Error" places focus on entrancing leads, alien-sounding modulations, and patiently developing, deep space pads whilst "Liquid Form" employs rubbery oscillations floating above sizzling arpeggios and vacillating grooves all intricately unfolding. Raw textures and sharp synth flutters feature in 'Intensity Fluctuations which then leads into "Planck Scale" which deploys ghostly mechanics and echoing elements.
"FilmNoir" is a spooky, glitched-out cut with flickering highs and sparse rhythms before making way for "Modwerka" which moves into ominous territories with minimal eerie sonics and a rumbling bassline. "Underwater Acoustics" follows with aquatic tones, smoky chords, and engaging, syncopated grooves until "Morphic-R" takes things up a notch with an effervescent, snaking roller featuring weighty kicks and glossy bleeps which ebb and flow within. Rapidly moving into, "Zedd" with orbiting acid squelches, rippling drums, and industrious synth modulations until Ø [Phase] rounds off proceedings with "TechNoir", loopy techno cut with intricate bursts and underlying tension throughout.
Ø [Phase] - Before This (Album)
Release Date March 2021
Label Modwerks
Tracklist
1. All I Could Think About
2. Fugue State
3. Human Error
4. Liquid Form
5. Intensity Fluctuations
6. Planck Scale
7. FilmNoir
8. Modwerka (Digital Bonus)
9. Underwater Acoustics (Digital Bonus)
10. Morphic-R
11. Zedd
12. TechNoir