Vem com Noix by Nu Azeite
The cultured Brazilian pair Nu Azeite are back with fantastically high-spirited and boogie-wave follow up, Vem com Noix.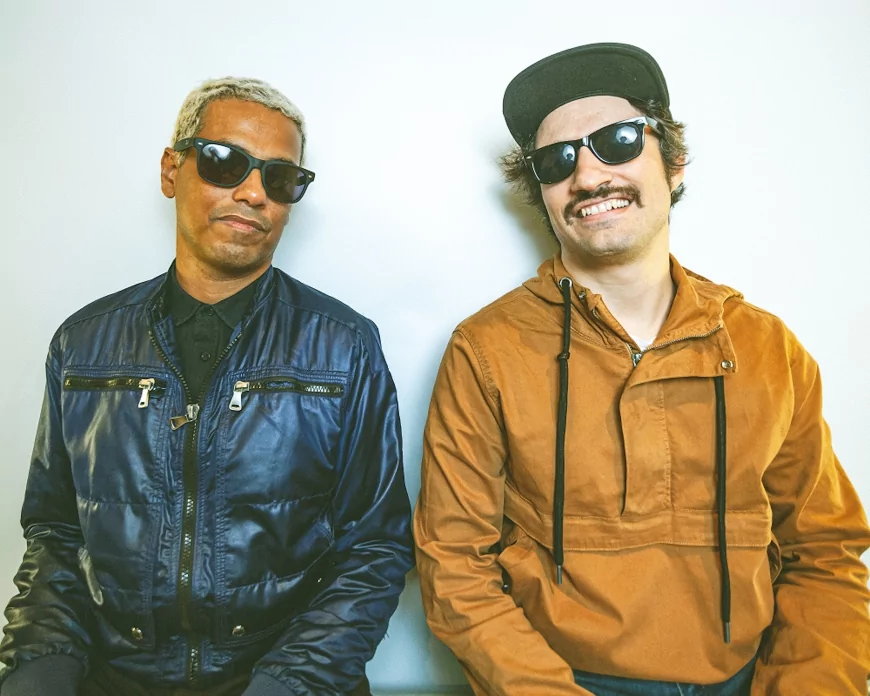 Photo by Cocada Music
Nu Azeite's musical journey continues as the initial single "Me Deixa Louca" picks up plaudits from the likes of Alinka, Horse Meat Disco, and Fred Everything. This second offering is set to further build their fanbase as they offer more of their soulful and energetic sounds.
The lush and exotic "Vem com Noix" channels Brazilian greats like Tim Maia and Lincoln Olivetti as well as modern disco dons like DJ Koze and Todd Terje. The vocals are libidinous and falsetto, the withering synths, and popping sound effects bring a future-retro disco vibe. The whole lively track is built around a complex and live-sounding rhythm section and funky, twanging guitar riffs that are simply irresistible.
This second package again oozes real Brazilian authenticity and cross-genre musical bliss, setting the stage for the album ahead. 
Nu Azeite - Vem com Noix
Release Date December 2020
Label Cocada Music
Tracklist
1. Vem com Noix