Bentley for Men Absolute
A new fragrance, Bentley for Men Absolute, is the latest addition to a collection that has secured a firm position in the small group of international luxury fragrances.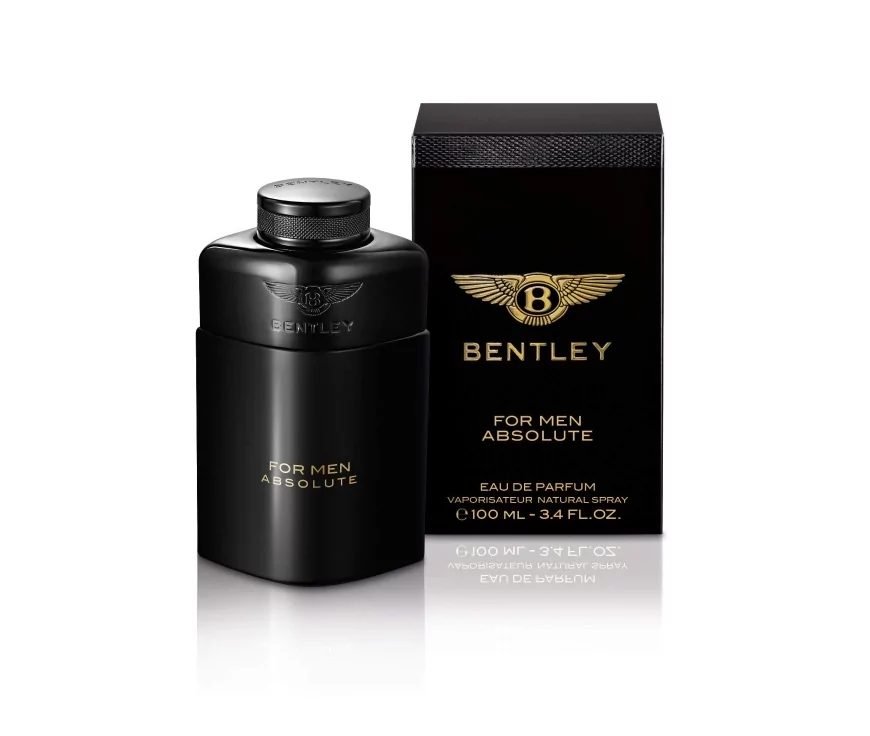 Photo by Bentley Fragrances
Created exclusively for Bentley Motors, the men's fragrance collection, which includes Bentley for Men and Bentley for Men Azure, is attracting confident and discerning customers who are seeking unique and elegant additions to their personal toiletries range. The exclusive new limited edition Bentley for Men Absolute uses precious woods and natural essences to define an experience of pure luxury.
One of the world's most famous perfume makers, Michel Almairac, has put his extensive knowledge from his creations for Robertet, the world's leading fragrance house for natural fragrance compositions, in Grasse and Paris, France, to work for Bentley.
Speaking about the new men's fragrance, he said: "I wanted to express the strong, authentic side of the Bentley brand, while also bringing out its timelessness. I, therefore, focused on woody notes, which have the strength and unique character. This is also why I chose precious agarwood for this composition."
Rich in precious Oud
The luxurious Oud in Bentley for Men Absolute fulfills the promise of the word "absolute". This resin, which has a beguiling and mysterious note, comes from evergreen trees native to Asia. It is one of the most expensive raw materials in the world, and highly valued by international perfume connoisseurs.

Men (and women) find the fragrance of this "smoky gold" irresistible. And all the more so in Bentley for Men Absolute, where it joins other rare ingredients as part of an exquisite fragrance composition.
Exquisite woody, spicy composition
The top note of Bentley for Men Absolute surprises, with a spicy cocktail of fresh ginger and pink peppercorns, and a hint of mystical frankincense. The fragrance announces its uncompromising extravagance within just a few seconds.
After several minutes, the heart note unfolds, with elegant woody aromas of papyrus, Atlas cedar, and sandalwood - extremely powerful and masculine. The base note includes the most seductive essences: Oud, surrounded by sensuous ambergris and elegant harmonies of moss.

Typical for a luxury fragrance, Bentley for Men Absolute develops an individual character when worn, like a second skin - elegant, luxurious, sensuous. Absolutely wonderful.
Luxury design in black and gold
The visual image of Bentley for Men Absolute indicates absolute luxury: gold, the most precious of all colors, is perfectly combined with glossy black.
The shoulders and cap of the bottle are in striking gold, creating an appealing contrast to the heavy, glass bottle in glossy black. The gold metal cap features a diamond-cut band. The striking Bentley "Flying B" logo impressively adorns the bottle and the front of the exquisite black leather effect box.