Liquid Luxury Redefined
Liquid luxury in the shape of Champagne is nothing new, but Goût de Diamants redefines what Liquid Luxury means and adds its own twist.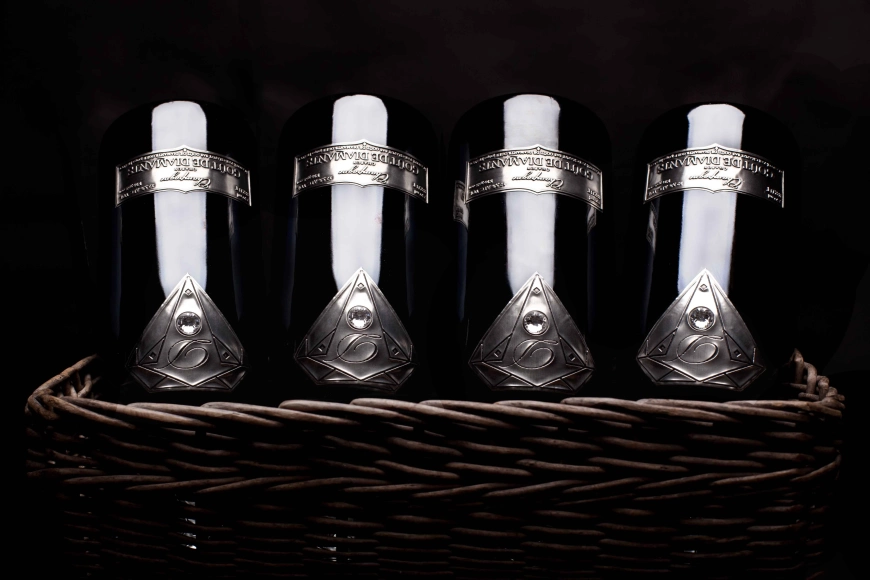 Photo by Goût de Diamants
Champagne is known to be an item of luxury, set to enjoy in upscale settings and special events. Goût de Diamants is a brand that exudes luxury and prestige, as the name translate to "taste of diamonds" in other words "high-end taste". It is fitting how the man behind the champagne is of Nigerian descent as Nigeria is the second largest champagne consumer in the world, spending an average of 30 million USD on champagne per year.
This is not the first time this prestigious brand has created a specialized bottle for a particular client. This time the brand has gone above and beyond by creating the most expensive bottle of champagne ever sold.
They have taken the signature Superman badge logo, which is made of Swarovski crystal, and have upgraded it to an 18 carat white gold. Centered in the badge is a single, flawless white diamond that in itself is 19 carats. With a price tag of 1.2 million USD, the bottle has set a record for the brand that also happens to sell bottles of champagne worth 250.000 USD each.
Inside the bottle can be found the brands signature ingredients of "Grand Cru Chardonnay, Pinot Noir and Pinot Meunier that offers a floral, refreshing and creamy texture and ends with a light and elegant finish" says the champagne maker.