Bruder EXP-7
Prepare to embark on thrilling journeys with the EXP-7, the latest model that seamlessly combines the best features of its esteemed brothers, the EXP-6 and the EXP-8.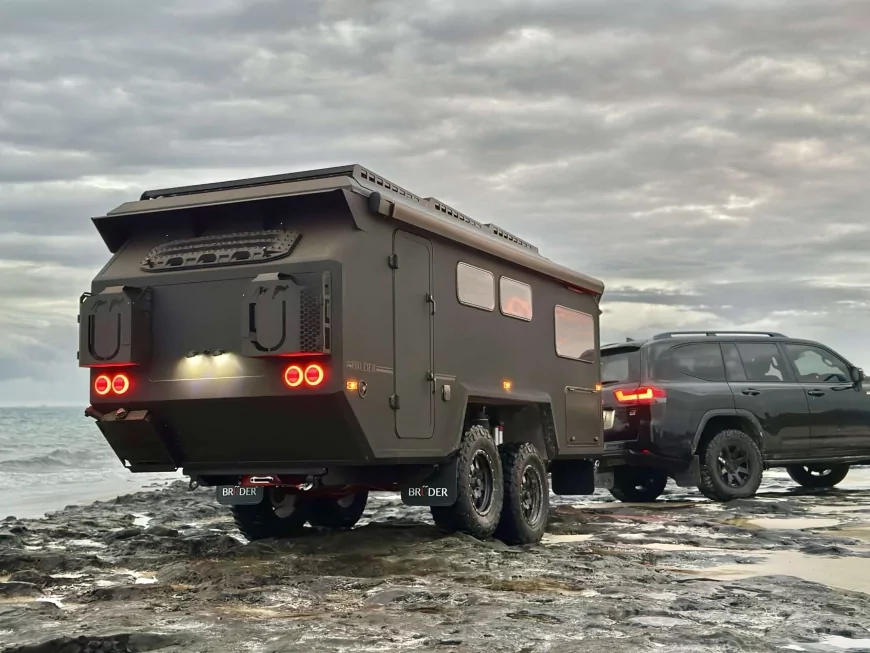 Photos by Bruder Expedition
Drawing inspiration from the EXP-8, the EXP-7 boasts doors on both sides, allowing easy access to its remarkable interiors. But that's not all! Bruder has taken it further by integrating the shower/toilet areas, which also serve as a convenient mud room. Say goodbye to messy adventures and hello to effortless cleanliness!
Moreover, the EXP-7 inherits the coveted two-way and slide-out kitchen from the beloved EXP-6. Thanks to this incredible feature, you can prepare gourmet meals while relishing the breathtaking views of nature. Whether cooking for a cozy evening under the stars or hosting a gathering outdoors, the EXP-7's kitchen is your ultimate culinary companion.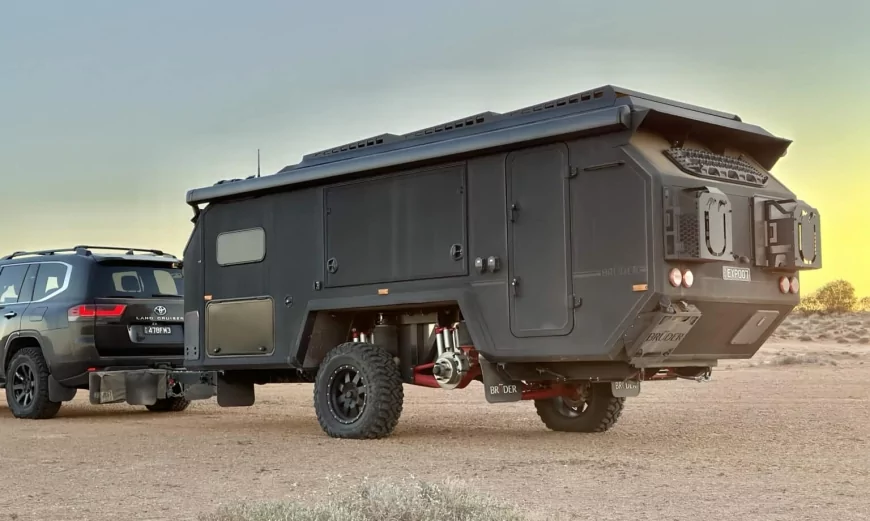 But what truly sets the EXP-7 apart is its unparalleled internal layout, meticulously crafted to blend functionality with luxury finishes. Every inch of this masterpiece has been thoughtfully designed to create an ambiance of refined elegance. Immerse yourself in a world where style meets adventure, where comfort meets exploration.
With the EXP-7, you're not just purchasing a vehicle but investing in a gateway to extraordinary experiences. Unleash your wanderlust and set off on unforgettable escapades, knowing you have the perfect companion. Join the ranks of those who dare to explore with the EXP-7 and redefine what it means to traverse the world in style.
Adventure
The EXP-7 is the ultimate off-road performance camper trailer. It has been designed in two formats that can be tailored with various options, ranging from internal upholstery to personalized external finishes.
The EXP-7 PT features the patented Bruder roof-lift mechanism, allowing you to lower the roof when storing or towing your trailer. The EXP-7 GT has a fixed roof, offering a faster setup with better insulation for more extreme climates.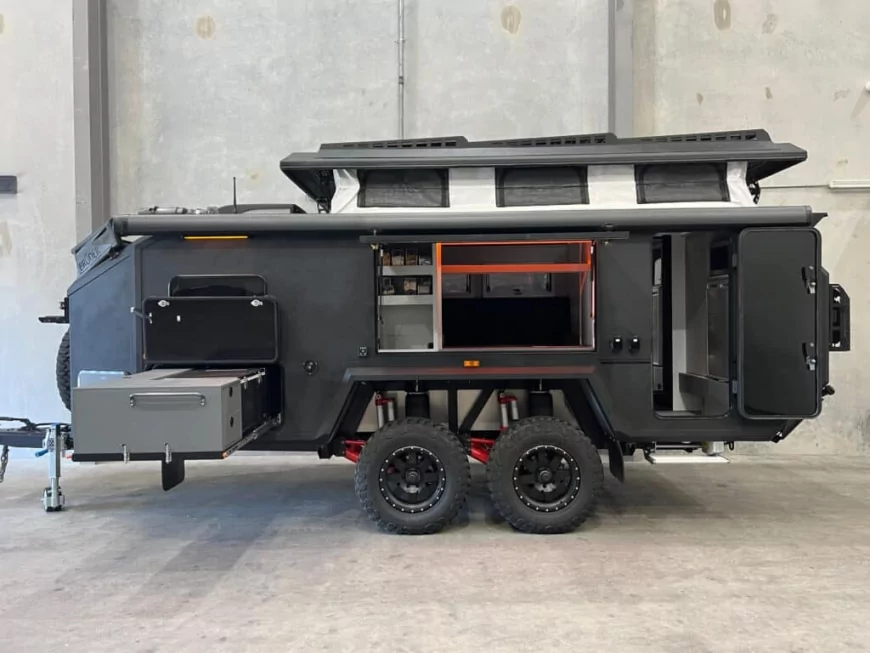 Performance
As with all Bruder Expedition campers during the design phase, the EXP-7 was designed with aerodynamics in mind and the shape being finessed in a digital wind tunnel to ensure optimal performance while towing.  
Using Bruder's lightweight and solid composite materials, the EXP-7 can handle five times its weight and almost any terrain. Reliability and redundancy are baked in with the EXP-7. Using the Bruder patented chassis and suspension ensures ultimate performance in all towing aspects.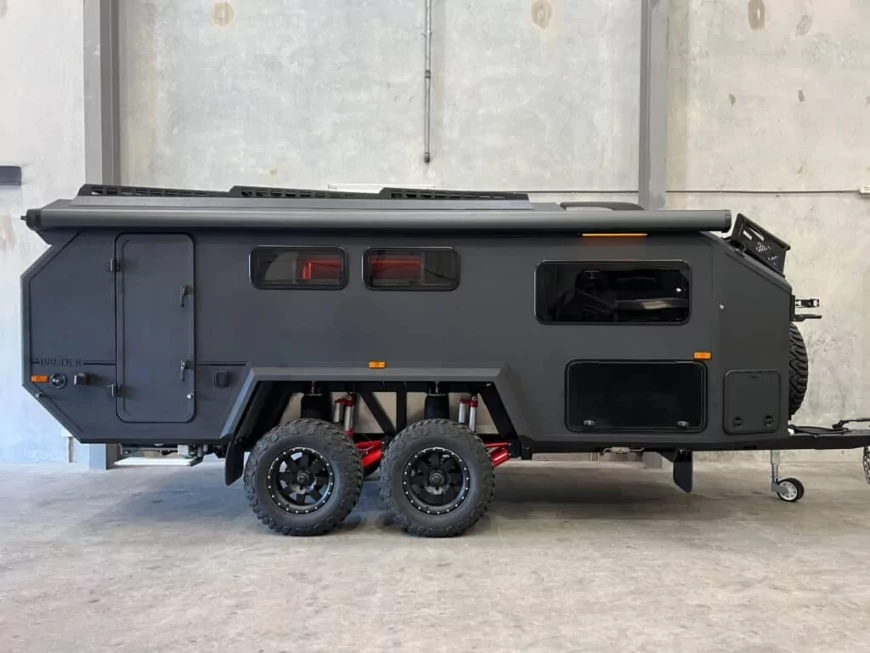 Exploration
Whether it's the Sahara desert, Fraser Island, or the top of the Rocky Mountains, rest assured, the EXP-7 will take you there and offer the ultimate in luxury along with the ability to stay there completely off-grid with features such as remote water pick up, large lithium battery and powerful solar array. 
Priced from
AUD 235,000 EX GST / AUD 258,500 INC GST (160,250 USD / 150,000 EUR)