Beyond EP by Mr. Joe
South African DJ and producer Mr. Joe follow up his Jax release on connected with another idiosyncratic three-track EP named Beyond EP.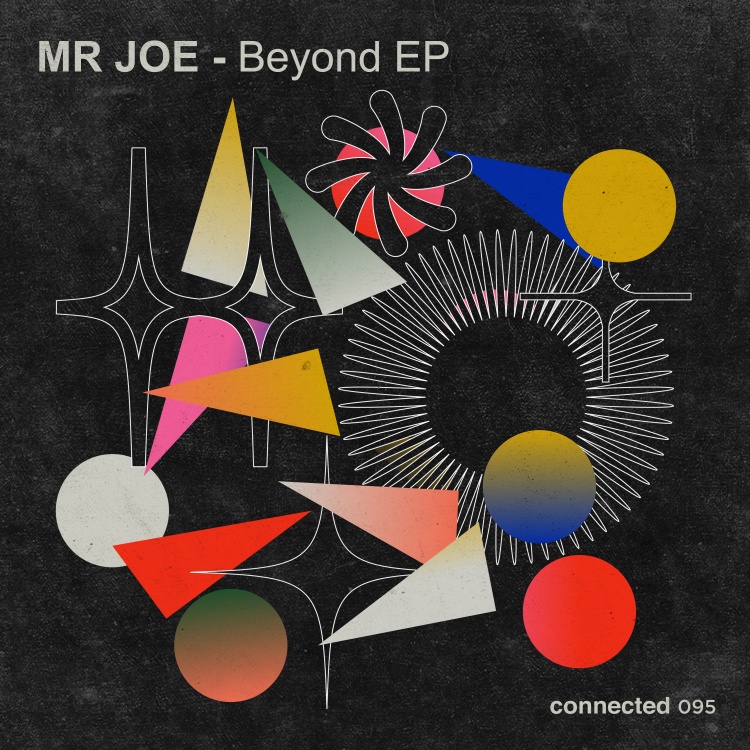 Art by connected
Mr. Joe is Mbheki Ndlovu and was born and raised in a township in the Kwa-Zulu Natal province of South Africa. Music has been a part of his life since a young age, and as a producer, he has always infused his sounds with elements of his surroundings. Over the last decade, he has released on labels such as Watergate Records, Odd One Inn, and Kazukuta Records, with big names such as Black Coffee, Dixon, and Culoe de Song all supporting.
The brilliant "Beyond" opens up with a groove full of momentum. A vocoder string machine brings a militant atmosphere as ride cymbals shimmer, synth bells cascade, and handclaps spatter like automatic weapons to complete this fine mix of Afro and electro styles. The seductive "Somuhle" has a bass and synth melody line reminiscent of rollerskating jams. Brash snare drums snap and chop as vocal samples bring a deep sense of joy amidst rolling pianos and tubular bells.
Finally, "Throne" pairs deep bass drums and a wah-wah clavinet style synth with male vocal chants which echo across the groove. Ever in motion and layered with shifting drones, you're led into a spine-tingling breakdown before the groove drops again.
Mr Joe - Beyond EP
Release Date February 2022
Label connected
Tracklist
1. Beyond
2. Somuhle
3. Throne