Power to the People by Rollover DJs
Rollover DJs return to their own label with a big new EP, featuring a remix from Boombass and cover artwork by the mysterious Milanese artist TATUAGGI MALE.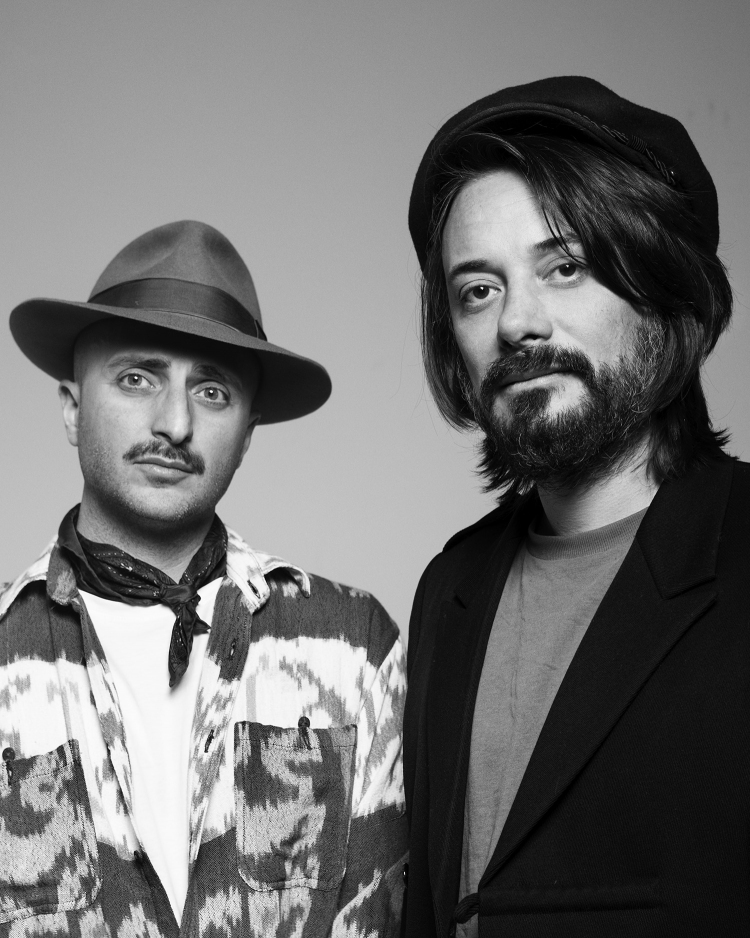 Photo by Rollover Milano Records
Rollover DJs are the founders and resident DJs of the popular namesake party in Milan. They have a passion for house, disco, new wave, 70s funk, and afro-beat and all this feeds into everything they do in both the club and studio. They run their own Balearic-inspired edits-only label ANYTHING GOES, have played for international fashion houses like Moschino and Versace and brands like Netflix and Instagram, and count the likes of DJ Harvey and James Murphy as supporters of their work. These songs came about during the big lockdown break after the duo listened to diverse music by everyone from John Talabot to Pink Floyd, and most of the tracks were played and recorded live.
Unexpected vocal samples from a famous John Lennon speech breakthrough on "Power To The People" to give it a contemporary message next to the sleek deep house grooves. Powerful analog synths create a dense blanket, palm-muted Gibson guitars move around slap bass notes while delay pedals give a vintage feeling to the sound as acid lines grow up through the mix and bring more fire.
Remixing is Boombass, half of the legendary french duo Cassius, and a master of melodic house sounds. He gives his Balearic tinged, classic house touch and the results are sure to keep sunshine vibes alive for months to come.
Lastly, the excellent "Tequila Sunrise" is a more horizontal tune with sunset vibes and lush guitars lighting up the arrangement with subtle funk. It has an eclectic sense of soul that will melt any heart.
Rollover DJs - Power to the People
Release Date November 2020
Label Rollover Milano Records
Tracklist
1. Power to the People
2. Power to the People (Boombass Remix)
3. Tequila Sunrise