Beyond the gates, they were free EP by Barac
Romanian artist Barac is up next on Adams Bite with a three-track EP entitled Beyond the gates, they were free EP.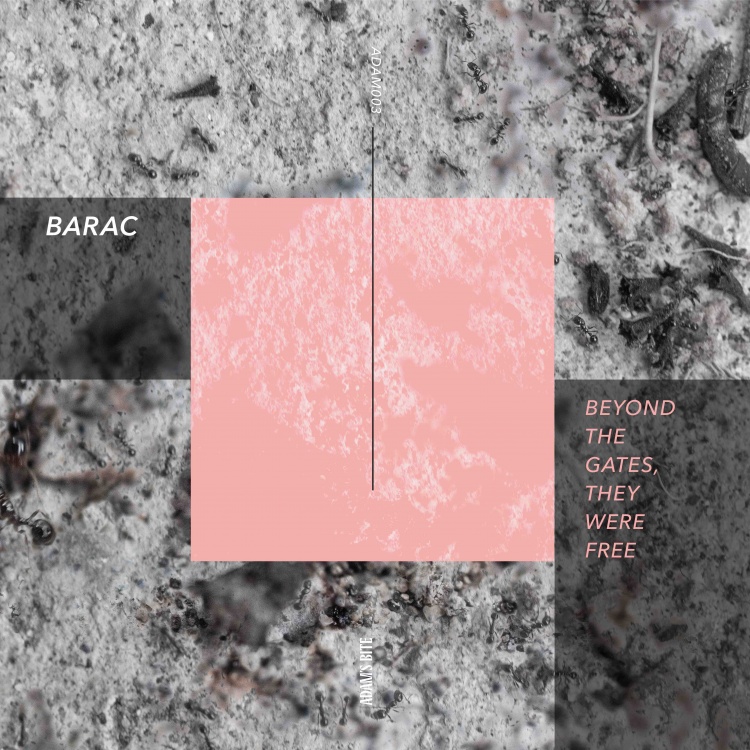 Art by Adams Bite
Dancefloor shaman and Moment Records label boss Barac joins the ranks of Swiss imprint Adam's Bite following the likes of Traumer, Ion Ludwig, and Martinesque. Barac's signature hypnotic sound has accompanied dancers on countless night-time adventures provides a unique space of mind to help listeners lose themselves in the deeper realms of sonic artistry. His "Beyond the gates, they were free EP" exhibits three slowly unfurling pieces, each approaching the mental plane on its terms.
"Beyond The Gates, They Were Free" spreads over the full A-side and lays focus on lush modulations that call back to the glory days of goa trance. It's a mesmerizing track geared towards renewing the heady communal experiences we've come to miss.
The flip side features two stripped-back and deeply dubbed workouts: "I Shall Not Be Taken" homes in on Barac's inimitable sonicalia, seamlessly fusing the psychedelic with the sublime. Finally, "The Fall Of Man" closes things out in impressive style, as a sidewinding drum pattern entrenches itself into our minds with each rotation. Not to be taken lightly, this one.
Barac - Beyond the gates, they were free EP
Release Date August 2021
Label Adams Bite
Tracklist
1. Beyond the gates, they were free
2. I shall not be shaken
3. The fall of man