Bilbao BBK Live 2022
Bilbao BBK Live 2022 is a rock and pop music festival that takes place annually in the city of Bilbao, Spain. A must-visit for those with diverse music tastes.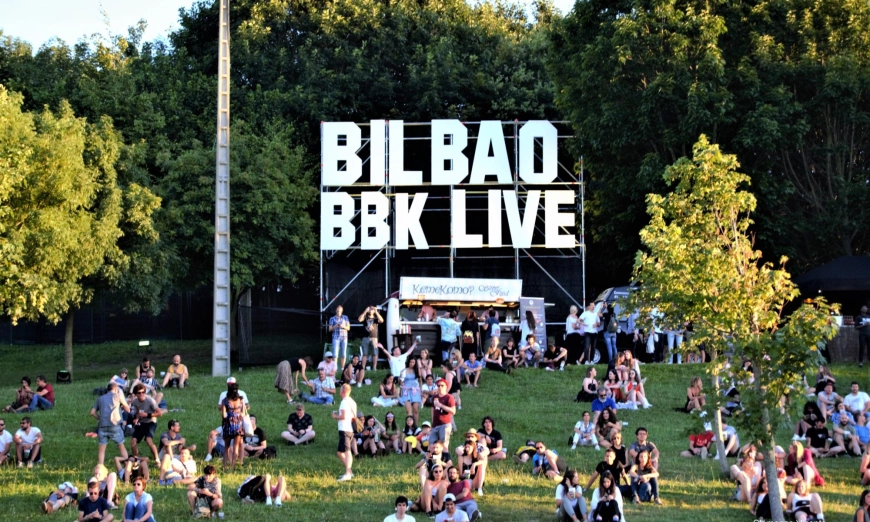 Photo by Unknown Artist/Bilbao BBK Live
Since its beginnings, the festival is held in its entirety on a special complex built specifically for the event on the slopes of mount Cobetas, located southwest of the city.
The first edition was organized by Basque musical promoter Last Tour International and sponsored by the Bilbao City Hall in the year 2006 under the name Bilbao Live Festival. Since the following year, the festival has been sponsored by local savings bank Bilbao Bizkaia Kutxa, who gave it its current name. The festival is the first of its kind and size to happen in the region.
When 7th-9th of July 2022
Where Kobetamendi (Mount Cobetas), Bilbo, Spain
Lineup
LCD Soundsystem / Badbadnotgood / Bicep (Live) / Bomba Estéreo / Caribou / Carl Craig / Carolina Durante / Chill Mafia / Confeti De Odio / Dave P / Decius / Dj Python / Dorian / Douleurdolor / Eris Drew / Ezpalak / Four Tet / Gazzi / Ginebras / Helena Hauff / Identified Patient / Inhaler / Isabella / J Balvin / Jasss / John Talabot / Joy Crookes / Laura Sam Y Juan Escribano / Lena Willikens / Lori Meyers / M.I.A / Moderat / Moses Sumney / Mykki Blanco / Nacho Vegas / Nathy Peluso / Nøgen / Palms Trax / Peaches / Perel / Pet Shop Boys / Phoebe Bridgers / Placebo / Planningtorock / Rusowsky / Sen Senra / Slowthai / Stella Donnelly / Stromae / Supergrass / The Blessed Madonna / The Killers / TommY CaSH / Verde Prato / VVV [Trippin'you] / Zahara