Body Language Vol. 20 by Emanuel Satie
As the iconic Body Language mix series hits a 20th essential edition, Get Physical enlist the ever-talented Emanuel Satie as the man to curate and mix it.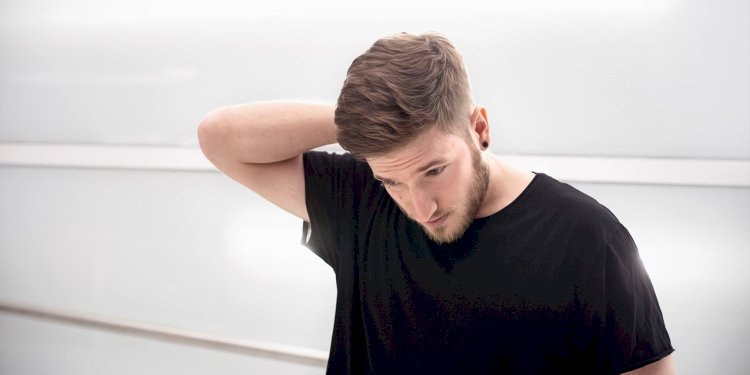 Photo by Kreativkopf
Berlin based DJ and producer Satie, has been a vital artist over recent years, with an impressive output of releases on marquee labels such as Moon Harbour, Knee Deep In Sound, DFTD and of course Get Physical. He is currently riding high following a recent BBC Radio 1 Essential New Tune with his stunning track "Don't Forget To Go Home featuring Billy Cobham". He has included this in his Body Language mix, alongside another self-penned track "Paris featuring Mama", as well as a fine remix of Jay Haze's feat. Big Bully & Sven VT's "Soul In A Bottle" which is sure to be finding favour in discerning record boxes, and will be released as a stand-alone release later this summer.
The mix kicks off in absorbing fashion with thoughtful deep house that has tender vocals and broken beats from Self Egg. Pezzner keeps things cosy with his "Heartline" before the perfectly roughshod and whimsical classic 'Silent State' from STL lulls you into a day dream. Things then begin to get more upright with the quirky melodics of Kiani & His Legion's "Eindelozer" and The Das's enchanting "Drug Dilling".
This perfectly coherent mix remains expertly paced, smoothly moving through the gears with tracks from Fred P, Doza, dubspeeka and Tuff City Kids that all add something new and dynamic. Satie's own "Paris" is a haunting bit of stripped back house and his remix of "Soul In A Bottle" sinks you into mellifluous house grooves rich in gorgeous piano keys. Satie expertly concludes the mix with his other original "Don't Forget To Go Home" a glowing house cut with real musical warmth after more twisted, tech tinged tracks from Detroit great Kevin Sanderson & KiNK, and German master Roman Flugel.
This latest Body Language mix is another fresh instalment that champions the Get Physical sound as well as being a tasteful snapshot of the best deep and tech house has to offer.
Various Artists - Body Language Vol. 20 by Emanuel Satie
Release Date September 2018
Label Get Physical Music
Tracklist
01. Self Egg - Cold
02. Pezzner - Heartline
03. STL - Silent State
04. Kiani & His Legion - Eindelozer
05. The/Das - Drug Dilling
06. Fred P - 6AM
07. Doza - Ixchel
08. Emanuel Satie feat. MAMA - Paris
09. Radio Slave - Bell Clap Dance (Tuff City Kids Mix)
10. dubspeeka - Reflection1
11. Jay Haze feat. Big Bully & Sven VT - Soul In A Bottle (Emanuel Satie Remix)
12. Kevin Saunderson & KiNK - Idyllic (Extended Mix)
13. Tuff City Kids - R-Mancer (Roman Flugel Happy Gerdy Remix)
14. Emanuel Satie Feat. Billy Cobham - Don't Forget To Go Home (Radio Edit)
15. Body Language Vol. 20 by Emanuel Satie (Continuous Mix)