Caliente by Pauza & Arema Arega
Cuban duo Pauza has curated the new series Cuba, Get Physical! and it kicks off with one of their own tracks with Arema Arega and a remix by Monkey Safari.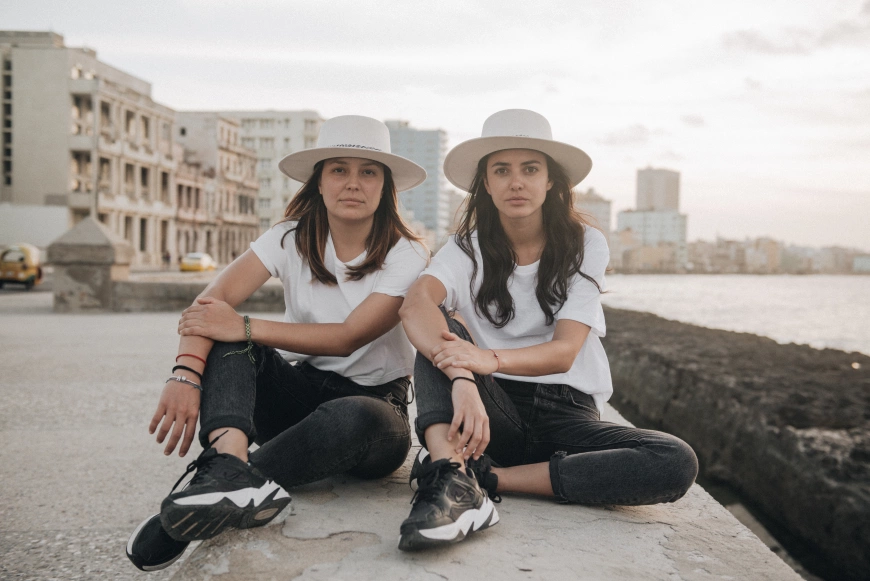 Photo by Ana Paula Alvarez
Paula Fernandez and Zahira Sanchez, both from Havana, have a distinctive take on house music that draws on their rich local cultural references. The result is a sound rich in organic percussion and Afro-tinged drums that are authentic and alive every step of the way. They have been associated with Get Physical for a while and have released solo EPs and contributed to the Cocada - The Second Season compilation in the past. Here they work with Arema Arega, a Cuban singer-songwriter, music producer, painter, and fashion designer.
"Caliente" is a brilliantly rich house sound with organic percussion and hypnotizing vocals from Arega. The groove bumps and shuffles, with wooden hits and bubbling bass next to slick synth work and sensuous sax sounds, add up to a seductive and cultural track.
Label mainstays Monkey Safari then step up with a remix that goes deep. It's sprinkled with shakers, delicate chord work, and moody grooves that snake late into the night and get you in a trance.
Pauza & Arema Arega - Caliente
Release Date 18th November 2022
Label Get Physical Music

Tracklist
01. Pauza, Arema Arega - Caliente
02. Pauza, Arema Arega - Caliente (Monkey Safari Remix)