Catharsis Remixes by Sven Väth
The life-affirming energy at the heart of Sven Väth's recent Catharsis album gets reanimated and remixed by a wide array of underground creative talents this summer.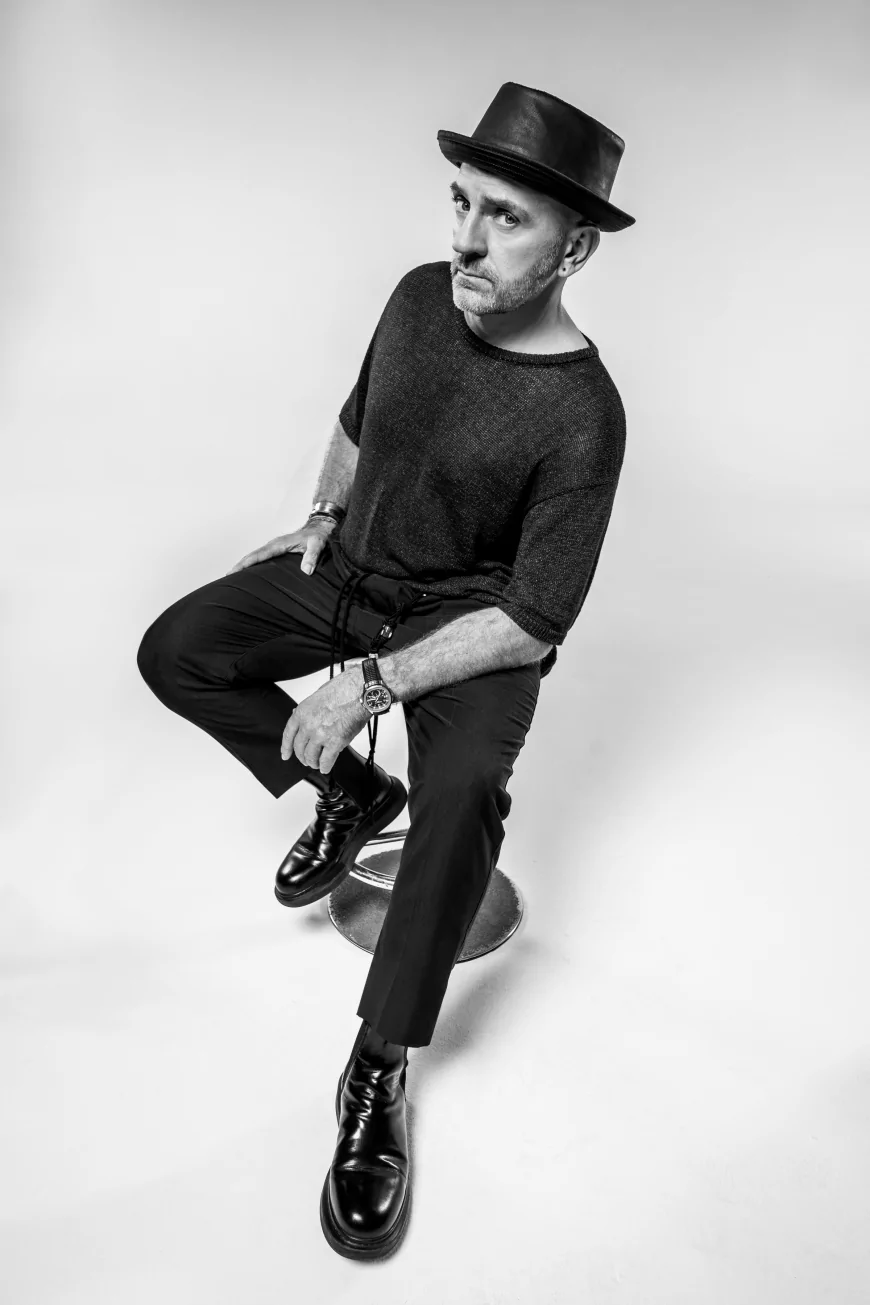 Photo By Woeller/Cocoon Recordings
As you would expect from Cocoon, the running order is rooted on the dance floor. First up, "Silvi's Dream" is remixed by Ava label head and Cologne innovator Damiano von Erckert into something that explodes like a Balearic sunrise before the legendary Roman Flügel serves up an acidic rework of "What I Used To Play." The always leftfield Robag Wruhme lays down some cranking minimal funk in "The Worm."
After this perfect opening trio comes a hi-octane trip with Jonathan Kaspar's growling interpretation of "We Are" and euphoric trance engulfing UK new schooler Krystal Klear's epic version of "Feiern." The bold and musically brave Benjamin Damage adds a retro 90s vibe to proceedings on "Mystic Voices" before a thrilling peak-time contribution from Detroit hero Robert Hood which sits between two versions of "Nyx" from long-time techno force Luke Slater under his Planetary Assault Systems moniker.
From there, Harald Björk extrapolates "Being In Love" into a hypnotic groove for the early hours, the cultured Innervisions artist Mano Le Tough harnesses the ethno-rhythms and brooding energy of "Catharsis" into a low-slung tribal stomper, and last of all is a second seductive interpretation of "Silvi's Dream" by Florian Hollerith. It is a superb close to another vital project from Sven following his artist album and his ambitious "What I Used to Play" compilation.
This hand-picked list of luminaries doesn't disappoint in fusing their signature sound with Sven's DNA to create a wild, uncompromising companion piece to the still standout original album.
Sven Väth - Catharsis Remixes
Release Date 11th August 2023
Label Cocoon Recordings
Tracklist
1. (A1) Sven Väth - Silvi's Dream (Damiano Von Erckert Remix)
2. (A2) Sven Väth - What I Used To Play (Roman Flügel Remix)
3. (B1) Sven Väth - The Worm (Robag Wruhme Remix)
4. (B2) Sven Väth - We Are (Jonathan Kaspar Remix)
5. (C1) Sven Väth - Feiern (Krystal Klear Remix)
6. (C2) Sven Väth - Mystic Voices (Benjamin Damage Remix)
7. (D1) Sven Väth - Nyx (Planetary Assault Systems Deep Heet Remix)
8. (D2) Sven Väth - Butoh (Robert Hood Remix)
9. (E1) Sven Väth - Nyx (Planetary Assault Systems Remix)
10. (E2) Sven Väth - Being In Love (Harald Björk Remix)
11. (F1) Sven Väth - Catharsis (Mano Le Tough Remix)
12. (F2) Sven Väth - Silvi's Dream (Florian Hollerith Remix)