CR20 The Album: Unreleased Gems and Remixes
Damian Lazarus celebrates 20 Years of his world-renowned Crosstown Rebels imprint with a special album project of unreleased cuts and fresh remixes.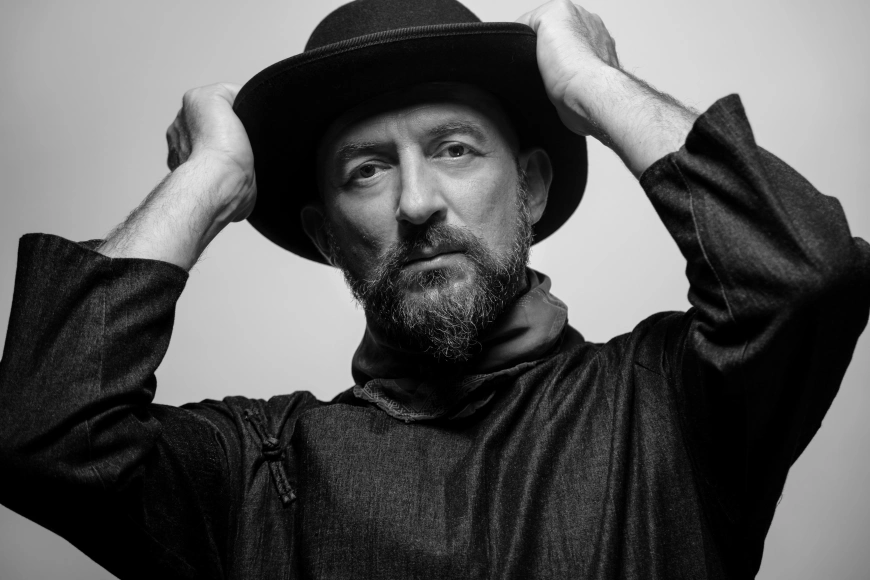 Photo by Karim Tabar/Crosstown Rebels
Undeniably Crosstown Rebels is one the most influential record labels within underground dance music, releasing material from a huge swathe of electronic music talent, from Krust to Bedouin, from Róisìn Murphy to Dennis Cruz, while playing a pivotal part in the careers of artists like Maceo Plex, Jamie Jones, Art Department, and Seth Troxler.
Crosstown Rebels stands today as a hub and platform for flourishing projects across the electronic spectrum, not only via its sub-labels Rebellion and Secret Teachings but across its scene-defining showcases Day Zero and Get Lost across the globe. More than just a record label, the Crosstown Rebels legacy has grown alongside its founder in equal measure, with head honcho Damian Lazarus continually showcasing, championing, and spotlighting artists from across the globe who share his radiant, experimental vision for house music and beyond. Ringing in a major milestone in style, 2023 will see Lazarus and Crosstown mark the 20th Anniversary of the label with a series of celebratory projects unveiled in the lead-up to summer, with "CR20 The Album" set for release on 12th May 2023.
20 years ago, I dreamed a dream of creating a family of like-minded, crazy individuals from all corners of the planet - releasing music to the world and making people dance. That dream was Crosstown Rebels, and this year we are 20. Over these years, I have forged beautiful friendships, discovered very talented artists, and tried my best to help, advise and support some of the most colorful characters in dance music. Crosstown Rebels is more than a record label, and it is family.

So 2023 will mark the label's 20th Anniversary. This is an opportunity for the Crosstown Rebels family, a global community of artists, DJs, and creatives, and the label's myriad of followers to celebrate this momentous milestone. There will be parties and events around the world. A killer compilation of exclusives and special remixes, a beautiful coffee table book, a short film, and a special launch event are planned to bring together the sights and sounds of the label's unique and influential history. There's lots to share, announce and reminisce. 20 years young.
Damian Lazarus
Comprised of six stellar, high-profile remixes of releases from the label's catalog, alongside two previously unreleased original gems, the eight-track package is a rich and exemplary showcase of the far-reaching corners of the Crosstown Rebels sound and also its globally connected family of artists and close friends.
Opening the package, Lazarus' own 2020 collaboration "Into The Sun" with regular Crosstown vocalist Jem Cooke is given a cosmic rework by Johannesburg's Major League DJz, while Jamie Jones' slick "Paradise 2011" is stripped back and given a new lease of life by the hypnotic and heady sounds of Art Department.
Opening the B-Side, Dennis Cruz brings his percussive Latin-infused signature sound palette to Chilean musician and producer Pier Bucci's "Hay Consuelo," before Audiojack's "Feel Good," another standout collaboration alongside Jem Cooke, is taken into synth-led territories as Michael Mayer reaches for an evolving bed of captivating tones.
The second half of the project brings more excellently remixed material, both new and old, with GRAMMY-winning DJ/producer Black Coffee turning his hand to the label's first release of 2023 in Made By Pete and Zoe Kypri's emotive "Horizon Red," unveiling reworked melodies and sparkling keys as he delivers an interpretation of a track which has featured as a staple in his sets.
Next, the project welcomes Adam Ten & Yamagucci's playful yet off-kilter and wonky "The K Dance" which unveils itself as a production perfect for those late night hours and early afters before Ellum boss Maceo Plex's "Together (2011 Mix)" brings another lost production to the mix with a driving and zipping ride through sugary synths and soaring leads. To close, Tibi Dabo turns his attention to Guti & Dubshape's absorbing "Every Cow Has A Bird," delivering a nimble minimal-led trip through lush pads and crisp percussion to round things out in style.
Alongside the album, the 20 Year celebrations will also welcome a 192-page hardback book, "20 Years Of Magic, Madness and Music", written by renowned journalist and key underground music player Joe Muggs, and a feature-length documentary directed by acclaimed director David Terranova.
Crosstown has become known globally for throwing some of the world's best parties, from the wondrous cultural journey of Day Zero Tulum to the longstanding Music Week marathon Get Lost Miami. This ethos of creating magical dancefloor moments spills into the label's 20-year celebration with its worldwide Get Lost tour, launched with Get Lost Miami and followed by Bali, Tokyo, Ibiza, Dubai, Istanbul, Rome, Paris, London, Berlin, and more, plus a special to-be-announced London showcase.
Various Artists - Crosstown Rebels pres. CR20 The Album: Unreleased Gems and Remixes
Release Date 12th May 2023
Label Crosstown Rebels
Tracklist
A1. Damian Lazarus x Jem Cooke - Into The Sun (Major League DJz Remix)
A2. Jamie Jones - Paradise 2011 (Art Department Remix)
B1. Pier Bucci - Hey Consuelo (Dennis Cruz Remix)
B2. Audiojack x Jem Cooke - Feels Good (Michael Mayer Remix)
C1. Made By Pete x Zoe Kypri - Horizon Red (Black Coffee Remix)
C2. Adam Ten & Yamagucci - The K Dance
D1. Maceo Plex - Together (2011 Mix)
D2. Guti & Dubshape - Every Cow Has A Bird (Tibi Dabo Remix)