Dave Clarke returns to Tomorrowland
Dave Clarke returns to Tomorrowland for the 10th-anniversary edition to host the 2nd largest stage for not one but two Sundays, alongside some of the leading names in techno.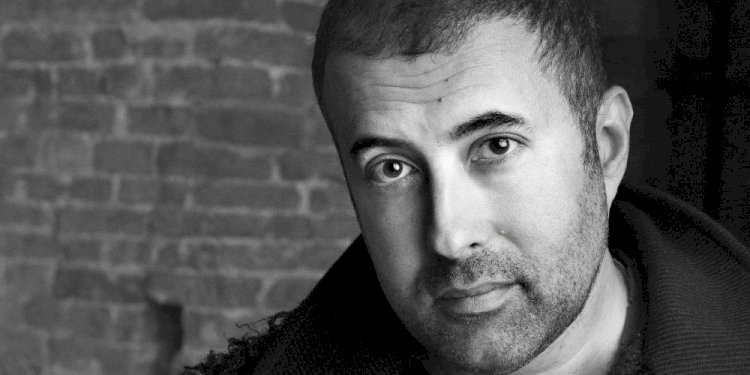 Photo by Gabriela Hengeveld
Entrusted with a stage for a third year, techno anarchist Dave Clarke will showcase his undying passion for techno to a sold out crowd of 360,000 people from 220 different countries, with special guests including Green Velvet, Heidi, Seth Troxler, Marcel Fengler, Octave One (Live), Vitalic (Live) and many more!
"I am extremely proud to be given the opportunity to oversee and host the second biggest stage at the world's most successful dance festival for two Sunday's, this year I believe we have a perfect balance of good quality Techno and look forward to seeing you all there." Enthuses Dave.
He may be known as The Baron Of Techno, a moniker given to him by renowned BBC Radio DJ / journalist John Peel, but Dave Clarke has an anarchist streak a mile wide and punk in his soul, having no truck with establishment figures or authoritarianism.
A hard working purist, forward thinking futurist, technology geek, part Gothic and gadget lover who embraced the digital revolution in an early stage while his peers where still sniffing the smell of vinyl, a format he hasn't used professionally in eleven years. It's unsurprising he revels in the libertarianism of the World Wide Web. It gives symmetry to his savvy techno vision.
As a talented DJ and producer Dave Clarke will continue his newfound love for making music, gather air miles by the gallon and preach his vision on techno both on the decks and on the radio, whilst never forgetting the long and bumpy journey he had to undertake to get where he is now: on top of the game, respected by both fans and peers and very much relevant in today's scene. "He might be established, but he will never be establishment".
Tomorrowland Weekend 1 - 20th July 2014
Dave Clarke, Green Velvet, Heidi, Marcel Fengler, Octave One (live), Paul Kalkbrenner (live), Pierre, Vitalic (live), Mc Gunner
Tomorrowland Weekend 2 - 27th July
Dave Clarke, Green Velvet, Heidi, Gregor Tresher, Octave One (live), Paul Kalkbrenner (live), Pierre, Seth Troxler, Vitalic (live), Mc Gunner