Dayskipper EP by PBR Streetgang
Lars Dales welcomes PBR Streetgang to deliver the second release on his newly minted 10 Questions imprint, with their slick three-track Dayskipper EP.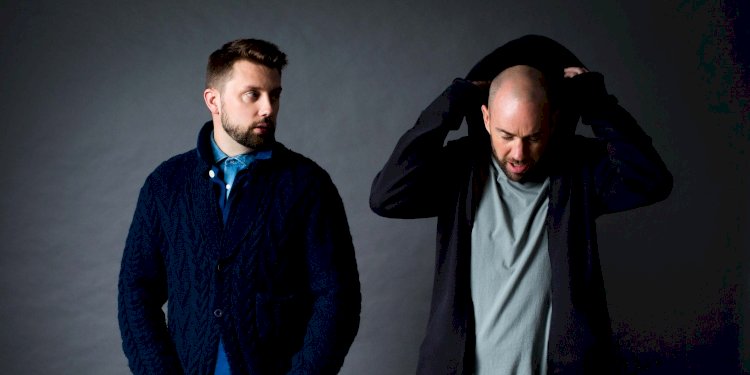 Photo by Skint Records
Launched earlier this year, 10 Questions welcomes a brand-new label to the world and a new home for quality productions across the electronic sphere. The brainchild of Dam Swindle's Lars Dales and graphic designer Bas Koopmans, the Amsterdam-based imprint introduces a new concept drawing from each individual artist's unique characteristics and traits, with the answers to the ten questions presented via visual form across the release's artwork and sleeve - ensuring that both music and art co-exist in the same creative realm. Following on from an impressive first release, 10 Questions now ventures deeper into Italo territory as they welcome one of the scene's longest-running duos, PBR Streetgang. Known for their big dancefloor tracks across both house and disco, this latest EP sees the pairing once again serve up a quality offering as they deliver the label's sophomore release, "Dayskipper".
Title track "Dayskipper" opens proceedings and sets the mood as 707 drum programming and rolling Italo basslines meet catchy synth hooks and choir stabs to drive the theme home. Combine those elements with the ominous, well-crafted chords which cut through the production like a knife through butter and you're left with a slick and powerful lead track perfect for the dancefloor.
Next, the duo draws from early house influences whilst fusing contemporary soundscapes on "Knockout", weaving playful Moog style basslines with infectious vocal hits and resonant piano hooks, plus a pinch of hip-house to deliver a slick effort and the perfect recipe for a good time. On the flip, the third track "Chi-Lite" takes full hold of the B- Side as they unveil a dreamy proto-house offering with syncopated stabs and DX7-style bells masterfully shifting from floating moments to driving, dancefloor energy within a matter of minutes.
PBR Streetgang - Dayskipper EP
Release Date May/June 2021
Label 10 Questions
Tracklist
01. Dayskipper
02. Knockout
03. Chi-Lite