Deadmau5 releases Random Album Title
The new Deadmau5 album Random Album Title is due in stores October 2008 on the imprint Ministry of Sound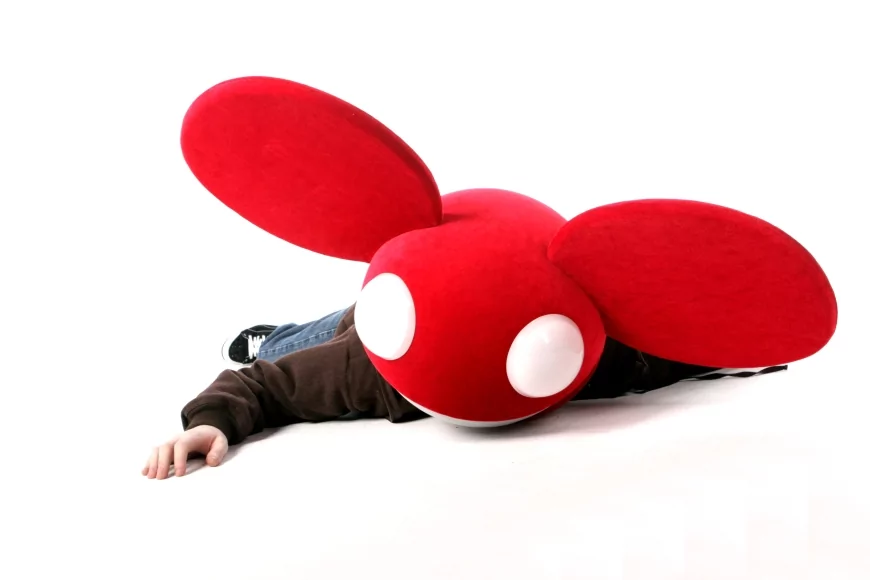 Photo by Ministry of Sound
He's the hottest name in the world of Electronica, creating music that transcends the charts. He's also known for his tailor-made giant Mau5head - his name is DEADMAU5. This autumn and winter he'll embark on his massive World Tour in anticipation of his debut artist album, Random Album Title.
DEADMAU5 has won many accolades, from his 500-meter swimming badge in 1987 to Employee of the month at some IT company but perhaps most notably was last year's Juno Award for Canada's #1 Dance Track in the form of 'All You Ever Want' - a Deadmau5 collaboration with Billy Newton Davis. He's a consistently forward-thinking producer and electronic artist who flirts with techno and minimal beats while hinting at tech house, trance, and electro.
Deadmau5 kicks off his 'World Tour' on September 1st in Las Vegas. Over three months he'll travel through three continents and perform over 50 shows in such countries as Brazil, Mexico, U.K., Ireland, Argentina, Canada, and America. Beat enthusiasts the world over will get to experience live the sights and sounds that made him a global superstar.
The concept of his live show operates off a laptop with a Lemur, Anomaly, and visual effects, set to change the face of live electronic performances as we know it. Complete with his signature Mau5head with its powerful strobe lighting eyes, this mind-blowing piece of the costume is worn to maximum effect during his live shows.
At these shows, DEADMAU5 will showcase the material that will appear on the Random Album Title. The album, set for release on the Ministry of Sound brings together for the first time all of DEADMAU5's most popular material including smashes "Not Exactly" and "Faxing Berlin" along with his collaboration with Kaskade "I Remember" plus some new gems.
In less than a year, the Canadian-based whiz kid has made the stalwarts up their game, beating various supremos to become the number-one-selling artist on Beatport and one of the most in-demand producers in electronic music. Singles "Not Exactly" and "Faxing Berlin" - which appear on Random Album Title have amassed over 30,000 sales between them on Beatport alone, with the former hitting the top spot for six weeks. It still retains its status at the greatest selling release on the site while his productions have hit the Beatport #1 spot on no less than 12 occasions.
His tracks are some of the most powerful and innovative sounds of recent years, with the U.K.'s Radio 1 and every other major radio station around the world from Rome to Rio playlisting his productions in both their specialty and peak time shows, while daily demand for remix projects continues to grow from the biggest labels in the industry.
As random as he is modest Deadmau5 comments "I'm really excited about this tour because it is really exciting, and I get very excited about things." Excitement clearly shared by colorful characters Tommy Lee and Dj Aero, the trio have joined up, adding another string to Deadmau5's bow in the form of a WTF project.
Deadmau5 - Random Album Title
Label Ministry of Sound

Tracklisting
1. Sometimes Things Get, Whatever
2. Complications
3. Slip
4. Some Kind Of Blue
5. Brazil (2nd Edit)
6. Alone With You
7. I Remember
8. Faxing Berlin (Piano Acoustica Version)
9. Faxing Berlin
10. Not Exactly
11. Arguru (Intro Mix)
12. Arguru
13. So There I Was