Defected Presents Most Rated 2020
House music has enjoyed yet another incredible year, with 2020 looking set to continue providing yet more amazing additions to the genre.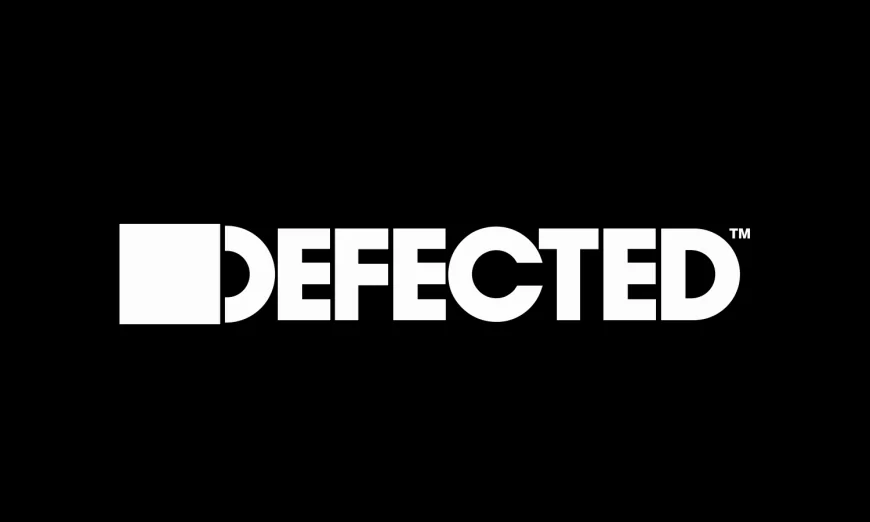 Photo by Defected Records
Defected presents Most Rated 2020 celebrates the wealth and variety of house created, played and enjoyed on dancefloors worldwide, showcasing the records that are dominating club sound systems right now, and the future classics that are emerging from this year.
Most Rated presents the key tracks of the moment, the heavy hitters of the future and your DJ essentials in one unmissable package of unedited, unmixed and full-length tracks. Defected"s 2020 edition of the compilation brings house heat from key artists like Detlef, Carl Cox, Darius Syrossian and Honey Dijon alongside Defected friends and family David Penn, Sam Divine, The Vision, and Purple Disco Machine.
Along with three expertly crafted DJ mixes, Most Rated 2020 features standout tracks like Purple Disco Machine"s remix of Roberto Surace's "Joys", bringing his signature funk-tinged sounds to the DJ Awards' Track Of The Season, while adding new life to the track for 2020. Endor's "Pump It Up" also features on the compilation, another stand-out release from the label. Other highlights from the Defected stable include Felix Da Housecat x Chris Trucher "Thee Trk!" (Honey Dijon Re-Edit), The Vision featuring Andreya Triana "Heaven" (Mousse T.'s Disco Shizzle Extended Remix) and Route 94 "Close". 
As ever, Most Rated continues to champion releases from other key imprints, with Hot Creations' boss Jamie Jones' Re-Edit of Raumakustik "Waves", Duke Dumont featuring Shaun Ross "Red Light Green Light" on Blasé Boys Club and Patrick Topping's club anthem "Turbo Time" on his own label Trick.
As expected, the compilation offers a diverse range of house music, from tech-inclined bangers to the soulful vocal cuts that characterize Defected's sound.
Various Artists - Defected presents Most Rated 2020
Release Date 6th December 2019
Label Defected Records
Tracklist
1. Various Artists - Defected presents Most Rated 2020 Mix 1 (Continuous Mix)
2. Various Artists - Defected presents Most Rated 2020 Mix 2 (Continuous Mix)
3. Various Artists - Defected presents Most Rated 2020 Mix 3 (Continuous Mix)
4. Roberto Surace "Joys" (Purple Disco Machine Extended Remix)
5. Endor "Pump It Up" (Extended Mix)
6. Duke Dumont featuring Shaun Ross "Red Light Green Light" (Extended Mix)
7. Felix da Housecat x Chris Trucher "Thee Trk!" (Honey Dijon Re-Edit)
8. Patrick Topping "Turbo Time" (Original Mix)
9. Amira "My Desire" (Sam Divine Remix)
10. Rudimental & The Martinez Brothers featuring Faith Mussa "Sitigawana" (TMB Dub Mix)
11. Raumakustik "Waves" (Jamie Jones Re-Edit) 
12. David Penn featuring Ramona Renea "Stand Up" (Extended Mix)
13. Seamus Haji "Boogie 2nite" (Extended Mix)
14. Purple Disco Machine "Emotion" (Extended Mix)
15. Detroit Swindle "Hey Mister" (Extended Mix)
16. Eli Brown "Change The Situation" (Extended Mix)
17. OFFAIAH "Soldier" (Club Mix)
18. Detlef "Music Please"
19. Samim "Heater" (Tube & Berger Remix)
20. Darius Syrossian "Come On Come On" (Extended Mix)
21. Laurent Garnier & Chambray "Feelin" Good"
22. Deetron "Body Electric"
23. Route 94 "Close" (Extended Mix)
24. Dirty Channels "Catch Me" (Extended Mix)
25. Soulsearcher "Feelin Love" (Dr Packer Extended Remix)
26. Carl Cox "Dr Funk" (Riva Starr Mo' Funk Mix)
27. Catz 'n Dogz "Force" (Extended Mix)
28. Gettoblaster & Chris Larsen (CA) featuring DJ Dagwood "Bounce Yo Body"
29. Andrea Oliva "My Way"
30. Mike Dunn "Natural High" (Mike Dunn Extended Black Glitter Mix)
31. The Vision featuring Andreya Triana "Heaven" (Mousse T.'s Disco Shizzle Extended Remix)
32. Carlo "Perfect Plan" (Extended Mix)
33. Todd Terry featuring Jocelyn Brown, Martha Wash & Roland Clark "Something Going On" (K & K Remix)
34. Fiorious "Future Romance" (Deetron Extended Remix)
35. Sandy Rivera & Rae "Hide U" (Chicola Extended Remix)
36. Eli Escobar & Nomi Ruiz "Dance 4 Love '99" (Club Mix)
37. Havoc & Lawn featuring Jinadu "Give It Up" (Extended Mix)
38. Powerdance "Power Dance" (Mousse T.'s Disco Shizzle Extended Mix)
39. Fiorious "I"m Not Defeated" (Catz 'n Dogz Extended Pride Mix)
40. Sonny Fodera & Biscits "Scratch My Back"
41. Oliver Dollar featuring Jason Hodges "Crusader" (Riva Starr Bassbin Remix)
42. bumpPRO "Freeze" (FNX Omar Extended Remix)
43. Mike Dunn featuring the MD X-Spress "DJ Beat That Shhh" (Extended mix)
44. Saison "One Day"
45. JKriv featuring Adeline "Vertigo" (Yuksek Remix)
46. Dave + Sam "Sauce"
47. DJ Oliver & Alvaro Smart "My Brother" (Extended Mix)
48. The DangerFeel Newbies "What Am I Here For?" (Original NDATL Vocal - Danny Krivit Edits)
49. Funky People featuring Cassio Ware "Funky People" (Hugo LX 5AM Mix)
50. Oliver Dollar "Jam Hot"
51. Sophie Lloyd featuring Dames Brown "Raise Me Up" (Alan Dixon 12" Version)
52. Jack Back & CeCe Rogers "Freedom" (Harry Romero Extended Remix)
53. Snips featuring William Stowe "The Product" (Dirty Channels Extended Remix)