Desejo by Bernardo Campos
Multi-talented musician, DJ, producer, and Underdogs collective member Bernardo Campos returns to the Brazilian label for a solo release that comes with a remix by Detroit's Rick Wade.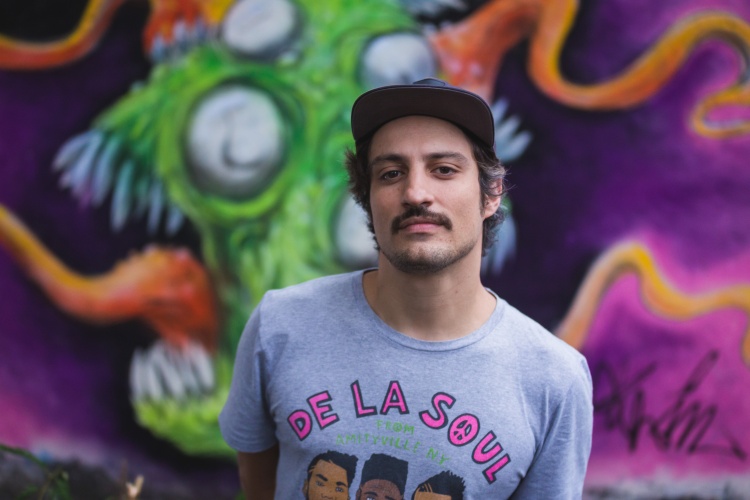 Photo by PATRICK GOMES
Rio de Janeiro's Bernardo Campos is one-half of the boogie-disco-funk duo Nu Azeite alongside Fabio Santanna. This year, they released an excellent album on Get Physical's sister imprint Cocada Music that was full of richly musical Latin American grooves. Campos is also one of the best house and disco DJs in his home city, and a resident of the famous RARA party and Pato com Laranja bar who has a wealth of experience. The excellent solo material here follows his collaborative outing with ICLE and Bruce Leroys back in June.
The release opens with "Desejo", a deep and warm house jam with organic drums that are overlaid with lush, soulful chord work and heady leads that lock you deep into the humid grooves. Prolific Detroit legend Rick Wade then remixes. He is a master of laying down chunky, infectious drums on labels like Harmonie Park, Shall Not Fade, and Rawax. His cosmic version is laced with balmy chords and a knotted, deeply funky bassline. There are steamy female vocals delivered in Portuguese to bring some extra Latin flair and the whole thing is beautifully seductive. Last of all comes the upbeat but still melodically lush "Irapuru". Percussion dances over fat house drums while smeared synths bring the color.
Bernardo Campos - Desejo
Release Date November 2021
Label Underdogs Music
Tracklist
1. Desejo
2. Desejo (Rick Wade Remix)
3. Irapuru