Dimensions Festival 2020
The Dimensions Festival 2020 is an underground electronic music festival held in Croatia, perhaps one of the most amazing festival locations ever imagined.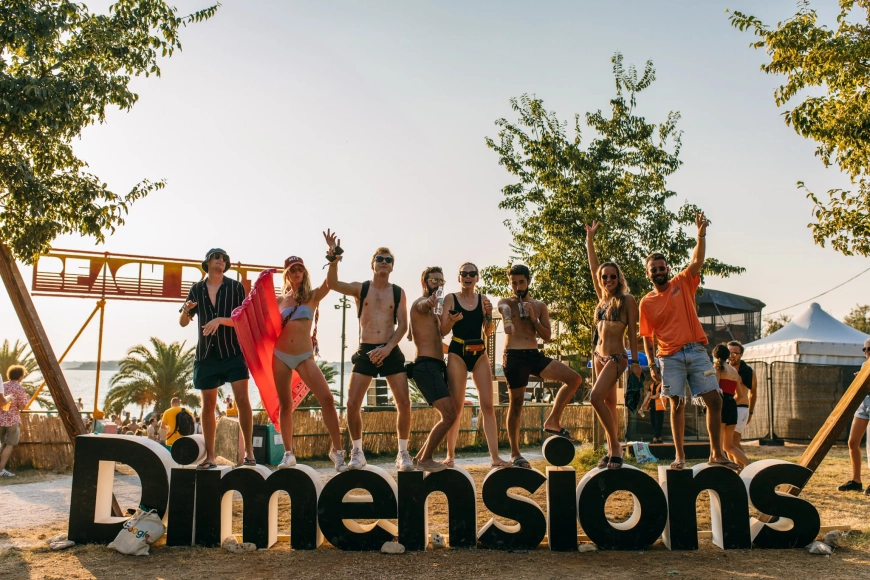 Photo by Daisy Denham/Khroma Collective/Dimensions Festival
Heading down the Croatian coast, Dimensions 2020 will take place between the 13th - 17th August across three stunning locations; the idyllic Garden Resort in Tisno, a fortress-top Amphitheatre in Sibenik in addition to star lit dancing at the world famous Barbarella's Discotheque.
Dimensions' next chapter will be a continuation of the festival's heritage, with the same commitment to programming, sound quality, spirit, and a continued nurturing of a close-knit community of labels and club partners will remain - adding the signature Dimensions touch to the Garden Resort.
A slice of paradise nestled on the Dalmatian coastline, the Garden is blessed with crystal clear azure Adriatic waters, baking sunshine and star-lit night skies. It's an intimate setting that has become a sought-after destination for a global crowd of music lovers.
Located just a ten minute walk away, the local town of Tisno is a lovely fishing village, blessed with beaches, great restaurants bars and bakeries and high quality hotel and apartment options. It's the ideal base from which to do Dimensions in style.

Lineup
Floating Points (live) / Awesome Tapes from Africa / CCL / Credit 00 / D. Tiffany / Darwin / Black Electric (Live) / Detroit In Effect / DJ Assault / DJ Koolt / DJ Masda / DJ Stingray / DMX Krew (Live) / Donna Leake / Dr Banana / Ex-Terrestrial / Francesco Del Garda / Gamma Intel / Gene On Earth / GiGi FM / Hamish & Toby / Helena Hauff / Ilija Rudman / John Gomez / Josey Rebelle / Karenn (Live) / Kiara Scuro Kosh (Live) / Kris Baha / Le Chocolat Noir / Le1f / Liquid Earth aka Urulu / Lokier / Mafalda / Marcellus Pittman / Margaret Dygas / Marsman Michelle (Live) / Nicolas Lutz / OCB aka Driss Bennis / Overmono (Live) / Pangaea / Pearson Sound / Petar Dundov / re:ni / Skee Mask b2b Stenny / Steevio & Suzybee (Live) / Surgeon / Sweely (Live) / The Ghost / The Hacker / Tikiman + Scion (Live) / Titonton Duvante (Live) / Tom Ellis / Truly Madly / Upwellings (Live) / Vera Zarkoff (Live) / Zip / Aletha / Alex T / Butter Side Up DJs / Cosmic Slop DJs / David Martin / Dimensions Soundsystem / Harri Pepper / Heels & Souls / KRN / Mark Turner / MLE / SNO / Simon Scott / Stevie Cox / Sugar Free / Tony Neptune