Downtown by Literatura & Stereo MC's feat. Junket
The famously eclectic sounds of Literatura continue, this time in collaboration with connected label bosses Stereo MC's on a brilliant new single that features Junket.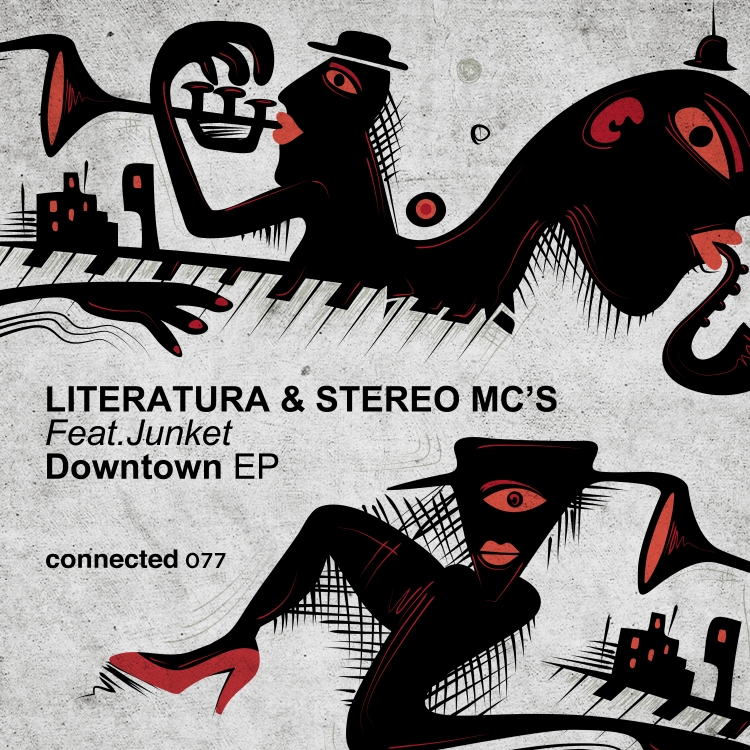 Art by connected
This new track was conceived and recorded in the summer of 2020. Despite the lockdown, the pair managed to craft the tune with totally live recorded instruments in a relaxed environment designed to be a meeting point where their musician friends could meet to speak about families, dreams, and future collaborations. It comes after the duo have also appeared on the likes of My Other Side of the Moon as well as Go Deeva and of course connected.
The brilliant "Downtown" is a sax-led, Afro-house jam with rich percussion that exudes warmth, joy, and positivity, but also hints at the struggles of the present. The connected crew felt an immediate empathy with the tune so Rob from the Stereo MC's provided vocals and it was Junket who added the magical sax touches. Together, the tribal percussion and drumming and the organic vocals add up to a steamy groove that is packed with nuance and musicality. The excellent dub is a more stripped-back affair for headier moments on the dance floor.
As always with connected, this is music with a worldly edge and a whole new sense of perspective.
Literatura & Stereo MC's feat. Junket - Downtown
Release Date May 2021
Label connected
Tracklist
01. Downtown
02. Downtown (dub)