Drained EP by David Mayer
Connected continue to lead from the front with a new EP, and this time Berlin's very own David Mayer that is the man behind the beats.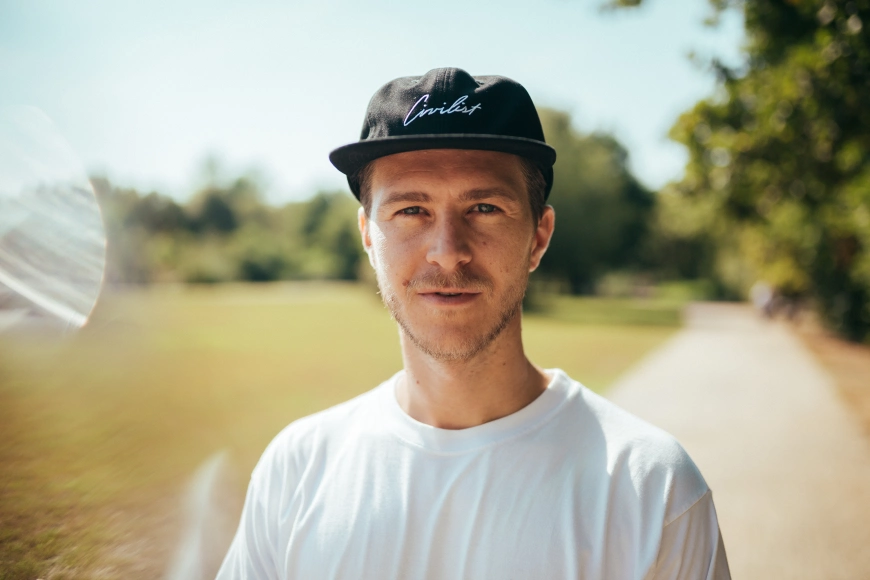 Photo by Keinemusik
David Mayer is closely associated with the esteemed Keinemusik label and as he approaches his tenth year in the game, he has amassed a fine body of work both as a producer and DJ. An expert in percussion and funked-up drum grooves, his deep driving house sound leans into techno territory and his recent remix on this label got picked up and played around the world.
The great first single here is "Drained" featuring Sooma. It's a tribal number with robust drum kicks and loose, tumbling percussion that encourages you to make some moves. The vocals from Sooma are aloof and trippy, and bold bass strokes add weight and drama as the track unfolds. This is one to really make a mark on the floor and get people locked to a groove.
"Movement" is more freaky, with stepping synths tumbling down the scales as splashes of cymbal and wonky lead lines burrow into your brain. It's a track that builds in pressure and tension and will add a certain wildness and unpredictability to any set.
As Connected head towards their 20th EP, they become ever more essential with this latest and greatest release.
David Mayer - Drained EP
Release Date 15th September 2017
Label Connected
Tracklist
01. Drained feat. Sooma
02. Movement