E-Missions Presents 3 Years Of E-Missions
E-Missions announces 3 Years Of E-Missions compilation this fall, featuring Rush Plus, Tano, Physical Therapy, P.leone, and more.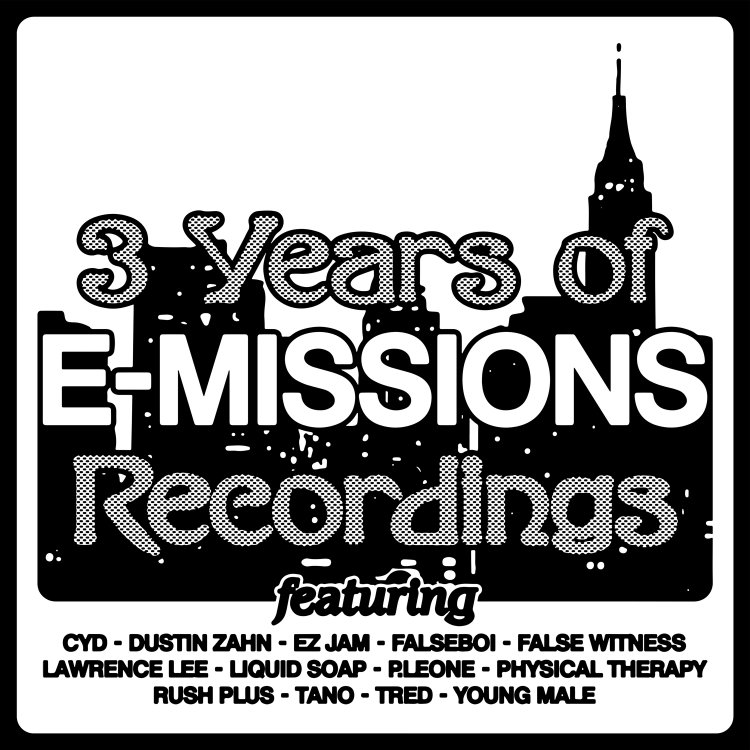 Photo by E-Missions
With "3 YEARS OF E-MISSIONS", the New York-based label embarks on its largest project to date. Taking in thirteen tracks, the compilation brings together some of the label's core artists such as Tred, Rush Plus, and CYD along with extended friends and family like White Materials boss Young Male and Enemy Records' Dustin Zahn.
Sonically, the compilation perfectly exemplifies the E-MISSIONS ethos. Drifting from grinding, rave speckled techno through to wistful electro, all tracks are firmly rooted in the club yet never afraid of veering slightly off-piste. The resulting collection is an impressive curation of the label's signature sound to date, as well as a glimpse into the exciting future of E-MISSIONS.
Helmed by P.leone and Caiazzo since its inception in 2017, E-MISSIONS has cultivated widespread respect for releasing cutting edge, off-kilter techno from a tight-knit group of artists approaching club music from unconventional angles. "3 YEARS OF E-MISSIONS" is a roaring yet neat summation of a fresh label in it's prime.
Various Artists - 3 YEARS OF E-MISSIONS
Release Date October 2020
Label E-MISSIONS
Tracklist
01. FalseBoi - Sub Bully
02. Rush Plus - Bad Timing
03. Tred - AutoPilot
04. Dustin Zahn - Fire It Up
05. Lawrence Lee - Eastern Lore
06. Young Male - Drag Reduction System
07. Tano - Total Cave Panic
08. False Witness - (What Remains of a) Rembrandt
09. Liquid Soap - Talk 2 Me
10. EZ Jam - Broken Promises
11. Physical Therapy - Geht
12. CYD - Time Is Designed To Heal
13. Dustin Zahn & P.leone - Baller Discourse