Exploring Fear & Sadness Part 1 by Alexander Church
Alexander Church continues to establish his vital Configurations of Self label with a new collaborative project with James Welsh.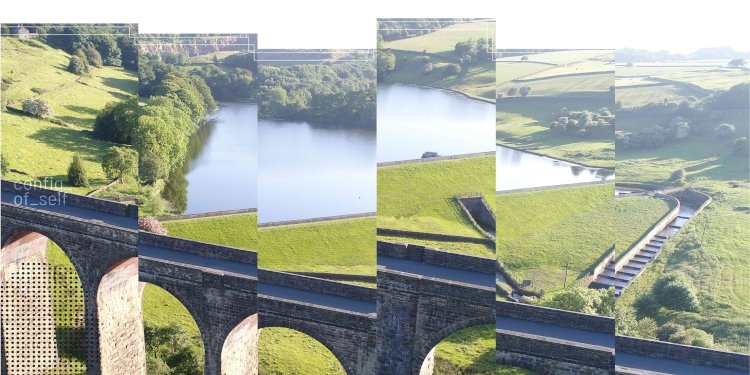 Configurations Of Self
Church is an adventurous artist who has been in the scene since the mid-nineties. He has made everything from melodic soundscapes to industrial techno under a range of aliases and always draws inspiration from his own deep thinking and desire to tell a personal story. This new project is an introduction to a series of collaborations between Church and Welsh. This is Part 1, with Part 2 coming a month later and two further EPs later in 2020 which will aim to highlight PTSD through music and a VR experience.
"Each track in this series aims to propel the listener into different thoughts and experiences aimed at exploring our own fears and sadness" says Church
The EP opens with "Grief & Loss", a superb piece of elegant techno with lithe synths, cosmic chord sweeps and the sort of late night energy that defines early Detroit sounds. It is musical techno of the highest order.
James Welsh has been making inventive electronic sounds on labels like Phantasy Sounds, among others for many years. He always layers up enveloping bass and skyward synths into highly intoxicating and avant garde tracks. Here he reworks "Grief & Loss" into a cosmic techno adventure with hi-tek soul and intricately layered synths all soaring and gliding.
"Conditions Of Worth" then builds up bleeping synth sounds into molten layers of Millsian techno that will carry you deep in on yourself to ruminate. It's timeless techno that oozes class. Welsh's version is more uptempo, with skittish lines shooting about the mix over cantering, rubbery drums that get you into a real state of hypnosis.
Once again here, Configurations of Self offers up thought-provoking techno from the very sharp end.
Alexander Church - Exploring Fear & Sadness Part 1
Release Date 10th March 2020
Label Configurations Of Self
Tracklist
1. Grief & Loss
2. Grief & Loss (James Welsh Version)
3. Conditions Of Worth
4. Conditions Of Worth (James Welsh Version)